Great Living Nativity Scene at Santa Maria del Rovo
More than 200 figures. Alive animals. Ancient crafts. At Cava de' Tirreni. Until January 15th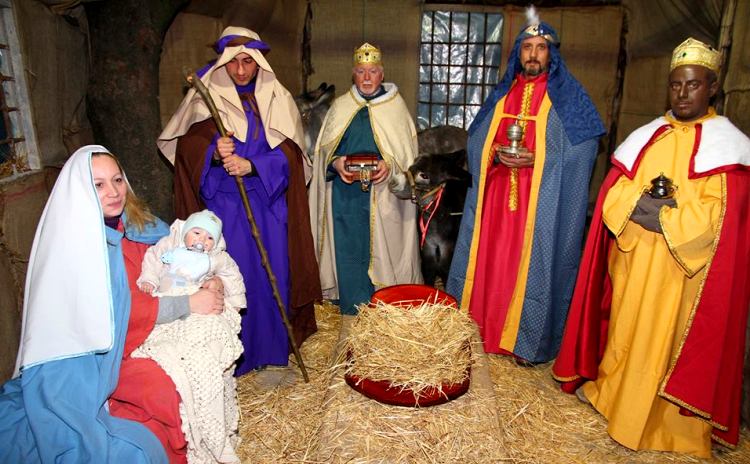 The Great living Nativity Scene at Santa Maria del Rovo is a very particular living nativity scene, counting two hundred figures, alive animals, and presenting ancient crafts to be discovered, local products to be tasted, entirely realized by the parioshioners of the parish of S. Maria del Rovo in Cava de' Tirreni.
This 7th edition of the event starts on Monday December 26th 2016 and later on New Year's Eve (Sunday January 1st) and then on Friday January 6th, Saturday 7th, Sunday 8th 2017 and on the weekend of January 14th and 15th 2017.
It's an extraordinary "theatrical" project, where the visitor gets completely involved.
The  scenes, representing the ancient simple life, takes the visitor/pilgrim a step back in time while walking through the shed.
The path is very evocative and it extends on a wide outdoor area, enlightened by hundreds of candles, filled with suggestive perfumes and with the possibility to take a break for a taste of the typical local products.
Last year the Great Living Nativity Scene at Santa Maria del Rovo hosted 30.000 visitors.
Schedule: from 18,00 to 21,30
Free entrance and a wide parking lot, also for buses.
Advanced bookings are strongly recommended for bus groups:
Tel: +39 089 340017
Cellphone: +39 338 4071748
There are a lot of directions along the road.
Go to the website Great Living Nativity Scene at Santa Maria del Rovo