Van Gogh Alive: The Experience – Bologna
The globally-acclaimed exhibition up to July the 30th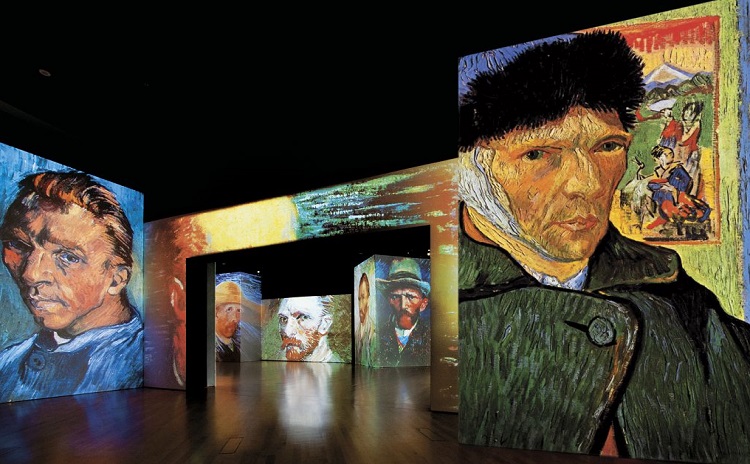 From May 4th, to July 30th 2017, Bologna hosts the globally-acclaimed Van Gogh Alive – The Experience exhibition, dedicated to the famous Dutch painter that laid the foundation for modern art, thanks to his unique and inimitable style.
Accompanied by a powerful soundtrack, over 3,000 large Van Gogh images fill giant screens, walls, columns, ceilings and even the floor – immersing visitors in in the vibrant colors and vivid details that constitute Van Gogh's unique style.
The exhibition features the work and life of the Dutch artist from 1880 to 1890, his thoughts and his emotions during his stays in Paris, Arles, Saint-Rémy and Auvers-sur-Oise, the places where he created many of his timeless masterpieces. Photographs and videos explain Van Gogh's painting techniques and his sources of inspiration.
The exhibition utilizes SENSORY4™, a unique system that incorporates up to forty high definition projectors, multi-channel motion graphics and cinema quality surround sound – resulting in one of the most exciting multi-screen environments in the world.
Huge crystal clear images illuminate a vast array of screens and surfaces and blends with the beautiful music chosen for the occasion: Vivaldi, Ledbury, Tobin, Lalo, Barber, Schubert, Satie, Godard, Bach, Chabrier, Satie, Saint-Saëns, Godard, Handel.
(Photos; website of the event)
Go to the website Van Gogh Alive: The Experience – Bologna