The Toys' City – Como
A big celebration for children and adults in Como from end November to January 8th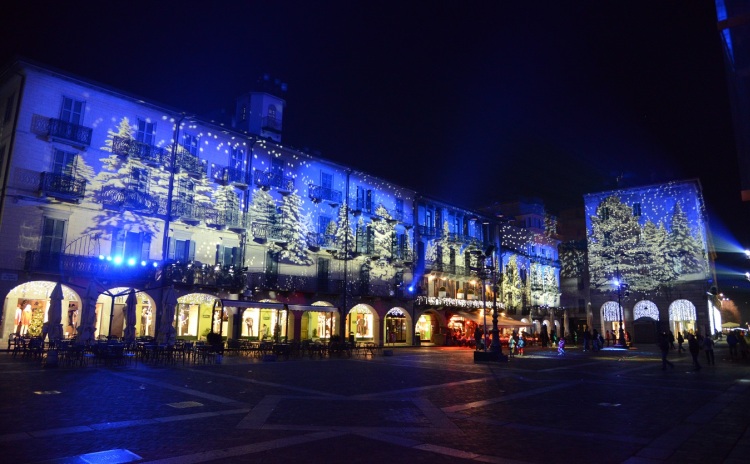 The first edition of "Città dei Balocchi" – the  Toys' city – is dated 23 years ago.
Now this event has become the most important event in Como during Christmas Holidays and for over a month (from November 26th to January 8th), the city center of Como is hosting a lot of performances and activities for children and adults.
The magic of Christmas in enhanced by Como Magic Light Festival that lights up the facades of buildings with Christmas images turning Como into a magical nativity-town.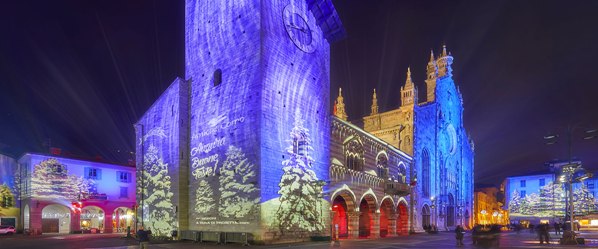 The Christmas Market is based in Cavour Square and Plinio Street. More than 30 small wooden houses are hosting producers coming from all over Italy to sell their traditional Italian Christmas food. In the market there is also a Santa Claus' Post Office, and severl gifts' shops selling incense, perfumes, lavender…
An ice-skating rink for children and their families is created on purpose in Cavour Square.
The Toy's City program includes:
From December 5th, St. James Church hosts a nativity scene exhibition.

December 16th at 9 PM Christmas concert in the Cathedral
On December 24th, Santa Claus arrival in Piazza Duomo, 4 PM is attracting hundreds of families every year. Children can get presents directly from Santa.
Like many European capitals, Como celebrates New Year's Eve outside in the streets. On the lakefront, celebrations near Tempio Voltiano start at 10 PM. At midnight, Como celebrates the start of the new year with a fantastic firework display for about 20 minutes. Then music and dances up to 3,00AM

The arrival of Befana – a mythical old lady who delivers gifts to Italian children on Epiphany Eve – takes place in Piazza Duomo, on January 6th at 4 PM. Thanks to the fire department of Como, Befana arrives at Città dei Balocchi descending from a rooftop.
This is the official end of "Città dei Balocchi" – the magic City of Toys
Nonetheless, the market remains open until Sunday, January 8th 2017.
In addition:
– Further events are held at Broletto in cooperation with Chicco and Museo del Cavallo Giocattolo (Toy Horse Museum)
– Children can meet police officers, carabinieri and firemen to learn how to become good and responsible citizens
(photos: Città dei Balocchi website)
Go to the website The Toys' City – Como