Castrovillari's Carnival
February-March. One of the most important Carnivals in Italy.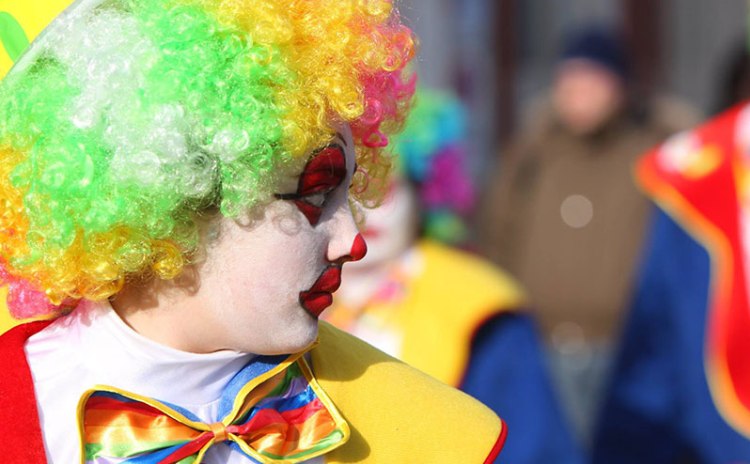 TO BE CONFIRMED
Castrovillari's Carnival (in the province of Cosenza) is the most famous one in Calabria and among the 10 most important Carnivals in Italy. The 63rd edition of the event takes place from in late February and late March.
The first Carnival dates back to 1959, when it was a traditional Carnival with allegorical wagons, parades and outdoor shows. As years went by the Carnival grew, becoming international by embracing folkloristic groups from all over the world; as the organizers say, it's inspired by the idea "to make this civic celebration more connected to the people, tradition, to its reasons, it develops and sticks with the popular identity".
The celebration of Castrovillari's Carnival begins with a contrasto, a poetic composition between King Carnival and the Lent, followed by the coronation of the King and the handing over the keys of the city.
The program continues with theatre shows, music and folkloristic exhibitions of groups from all over the world.
Among the most relevant events:
– the International Festival of the folklore, European and International folkloristic groups event
– the Culture Award, conferred by a jury to the folkloristic group that best represented the cultural and ethnic traditions of their own country, through typical choreographies, songs and dances.
– the Folklore Gran Galà, an evening gala in which hosts' groups of the International Festival of Folklore, from Europe and all over the world, perform;
– the Sirinata d'à Savuzizza, (The Sausage Night) where groups of masked people wander in the streets, playing the accordion and the drums, and entertain the landlords with songs and tarantella dances in exchange for drinks and food.
(photos: event's website and Facebook page)

More Information >>>