Peperoncino "Chili" Festival – Diamante
In September, the Festival dedicated to Peperoncino in the Province of Cosenza.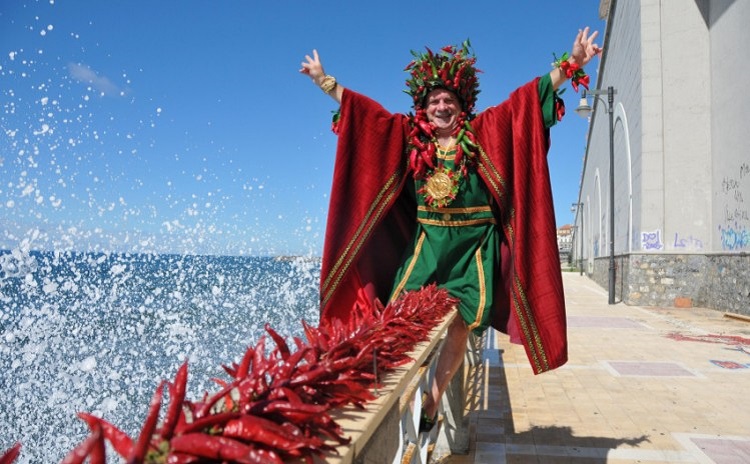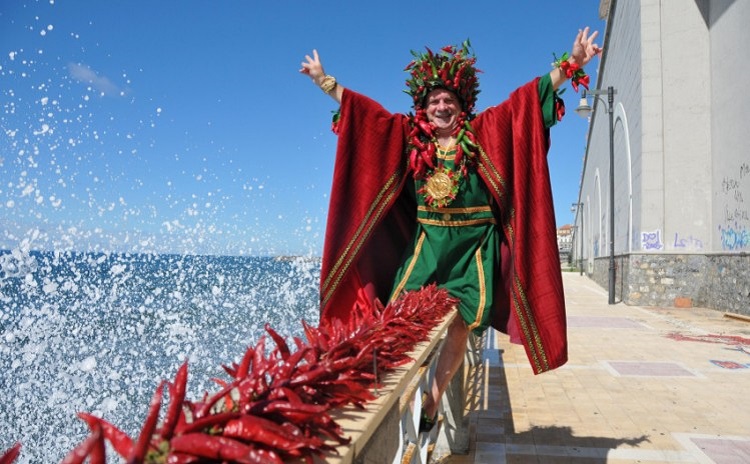 Peperoncino Festival in Diamante, the event dedicated to the typical chili pepper of Calabria: food, debates and meetings concerning His Majesty, the chili pepper. This year it is held from Wednesday Spetember 6th to Sunday September 10th 2017.
The festival was created by the journalist Enzo Monaco in 1992, the year of the 500th anniversary of discovery of Americas. 
Diamante, a small town near Cosenza, hosts for 5 days the event dedicated to this inevitable product of the cuisine in Calabria region: the peperoncino. In this occasion you have the possibility to know deeply the history of the chili pepper (a vegetable coming from America) and to discover all of its 500 varieties.
Tra le specialità a base di peperoncino citiamo la nduja di Spilinga, la rosamarina di Amantea, la sardella di Crucoli ed il morsello di Catanzaro.
The Peperoncino Festival includes:
– photographic exhibition,
– conferences,
– hot cinema,
– cabaret and satire,
– music and shows;
– culinary specialties based on chili peppers.
Folkloristic groups, waders, tightrope walkers and street artists enliven the sea village, the boardwalk and riverside from 7pm.
Photos from the official website of the event