Balloon Festival – Paestum
24 September-2 October 2022. Hot air balloons from all over Europe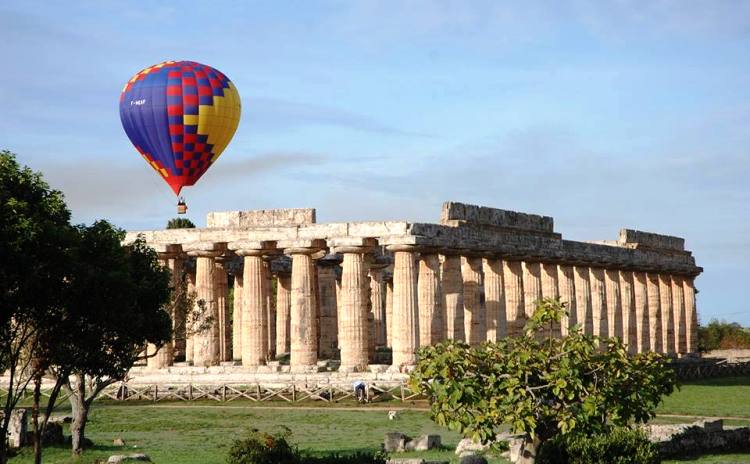 From September 24th to October 2nd 2022, Festival delle Mongolfiere (Balloon Festival) is an international gathering where a lot of hot air balloons meet in the Archaeological Site of Paestum, in the province of Salerno.
The festival, in 2022 should reach its 12th edition, attracts thousands of fans from all over Italy.
It offers an extraordinary opportunity to fly over the magnificent ruins of the Temples of Paestum. Every year they gather at least 30 hot air balloons from all over Europe.
Spectacular takeoffs near the Greek-Roman Temples and a breathtaking view of the sea for those who want to experience the thrill.
The flight (surcharge) takes about an hour and is available during the week in the afternoon and the weekend in early morning and afternoon.
Balloons Festival in Paestum takes place in a private area with a bar, a restaurant and a children playground, performances by street artists and other events.
See also the event's facebook page for any updates
Are you in Paestum?
See other events and places to visit in Campania>>>
Why not taste the traditional food of Campania>>> and its fine wines>>>
Photos: official page of the event on facebook
More Information >>>