The Genius of Good, Leonardo da Vinci – Naples
Until June 30, 2019 – Leonardo's creations to touch and try at first hand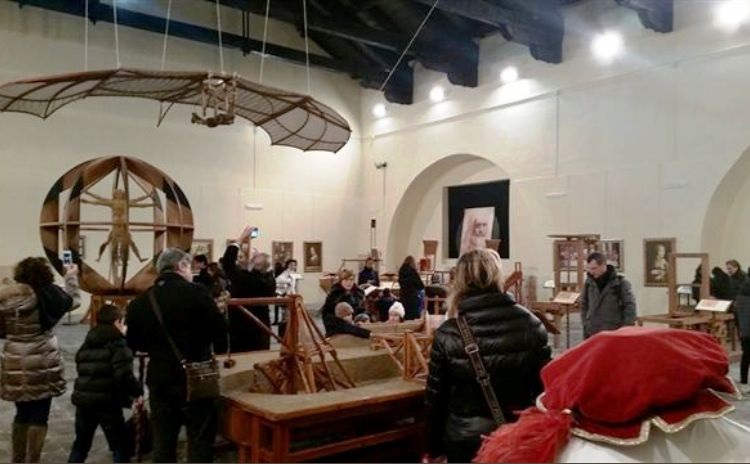 For the 500th anniversary year after Leonardo da Vinci 's death (1452-1519),  the Tomb of the Complesso Monumentale Vincenziano, a Vincentian church in the historical centre of Naples, hosts from December 1, 2018 to June 30, 2019, "The Genius of good" (Il Genio del bene), an interactive exhibit regarding the life and the projects of the Renaissance artist.
The works exposed are a reproduction of the original Leonardo's projects and they are perfectly working. Among those, flying machines, the ancestor of the parachute, a bicycle and water saw. The exhibit is a good opportunity to try at first hand his works.
The guides conduct the visit wearing historical costumes so as to let visitors empathize with the past and better understand the history. In program also many activities for children who can dress up as Leonardo and pretend to be inventors and create the works exposed.
Admission with fees
Opening hours: wed-sun, 10 am – 5 pm
(photos from the official website)
More Information >>>