Marmeeting High Diving World Cup – Furore
On September 2nd the international sport event gathering divers from all around the world.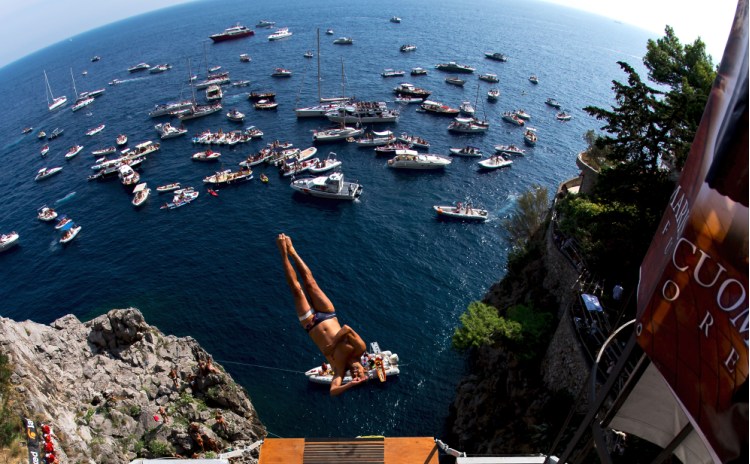 Marmeeting High Diving World Cup is an international sport event and high diving competition in the breathtaking Furore fjord in Amalfi Coast.
This year, the 32nd edition will take place on September, Sunday the 2nd, 2018

A platform is set in the middle of the road bridge overlooking the fjord. An impressive 28-metre high jump. The divers have just 3 seconds to coordinate their movements before entering the water at a speed of 100 km per hour!
Oreste Varese, creator of the event, said: "Marmeeting High Diving World Cup is a constant emotion, the European Acapulco. Every year it hosts the best international divers".
A rich program full of shows, guided tour, food festivals.
Photos by Giorgio Scala
Go to the website Marmeeting High Diving World Cup – Furore