Napoli Liberty. Taste of Spring – Naples
Until January 24, 2021, more than 70 works that testify the originality of Neapolitan Liberty style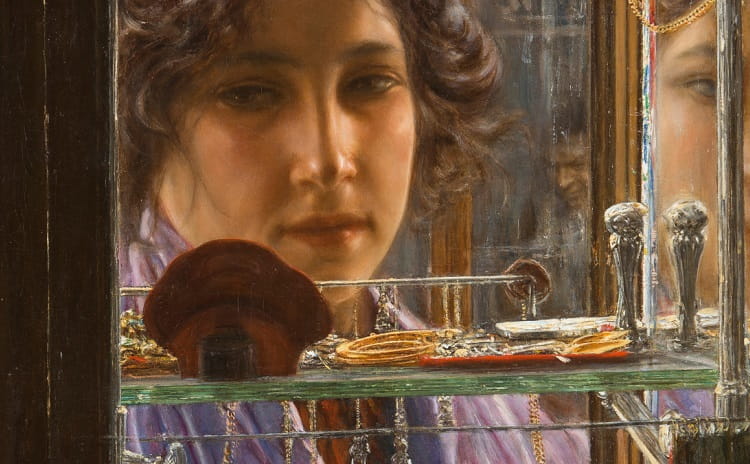 TEMPORARILY CLOSED
Opening hours: Tuesday to Friday, from 10am > 7pm
Saturday and Sunday, from 10am > 8pm
Closed on Mondays
Online booking recommended on the website>>>
Scattered access every 15 minutes
Body temperature check at the museum entrance
In the museum it is mandatory to wear a safety mask and keep an interpersonal distance of at least 1 meter
________
Napoli Liberty. Taste of Spring (N'aria 'e primmavera), is the exhibition hosted at Palazzo Zevallos in Naples which exhibits from September 25, 2020 to January 24, 2021, more than 70 works, including paintings, sculptures, precious objects of goldsmithing and semi-precious stones, and also graphics and advertising posters, which testify the extraordinary originality that the Liberty style (Art Nouveau) has taken on in the Neapolitan city.
In the years ranging from 1889 to 1915, between the 1800s and 1900s, in the period commonly known as the Belle Epoque, Naples was the capital of modernity.
It incorporates the new style both in the major arts and in the applied arts, with different expressions, some unusual, others extraordinary, of what was called "a new art, a new and modern, floral style, the Liberty style.
The path of the exhibition highlights the spread of this modernist style and the original characters it takes in Naples in this period.
The exhibition, curated by Luisa Martorelli and Fernando Mazzocca, is also in harmony with Palazzo Zevallos Stigliano, Intesa Sanpaolo's museum in Naples, renovated in the 1920s, precisely with Liberty-style decorations.
Entrance with a fee
Opening hours:
Tuesday to Friday, from 10am > 7pm
Saturday and Sunday, from 10am > 8pm
Closed on Mondays
photo from the official website