Seafood Festival – Castellabate
June. Delicious fried seafood and traditional products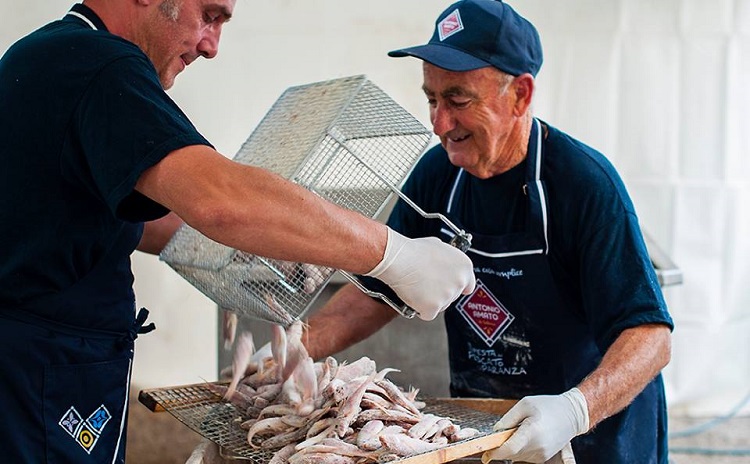 TO BE CONFIRMED
The Seafood Festival usually takes place in Castellabate (province of Salerno) in June .
At the Festival, visitors can enjoy delicious fried seafood and blue fish, pasta e fagioli (pasta and beans) with mussels, seafood pancakes, recipes with local products, traditional sweets and so much more of this genuine Mediterranean cuisine.
Everything is served with great local wine.
Moreover, as in every festival, live music, workshops, and games for kids.
The event, in 2022 should reach its 12th edition, is organized by the Punta Tresino Association with the sponsorship of Castellabate's municipality. Over the years, it's become a classic appointment in the Cilento area.
From 8 pm onwards!
The area
Santa Maria di Castellabate is the biggest town in the Municipality of Castellabate, in the province of Salerno. It's a marine protected area.
The territory mainly includes the coast of the Tyrrhenian Sea, between Lago and San Marco, at the slope of Sant'Angelo hills, where Castellabate is. The Municipality belongs to the National Park of Cilento district, Vallo di Diano and Alburni, and hosts the marine reserve of Castellabate, founded in 2009. It is located 12 km from Agropoli and about 60 km from Salerno.
(photos: event's official website)
More Information >>>