Sponz Fest – Calitri, Alta Irpinia
August 25th to 30th, 2020. A week of music and events in Irpinia.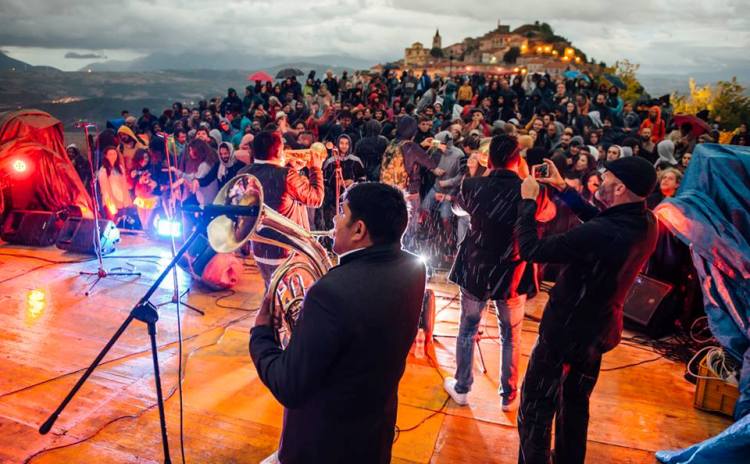 In 2020 Sponz Fest limited edition
See the program >>>  (just in Italian)
It is necessary to be registered
RESERVATION REQUIRED – follow the link >>>
——–
From August 25th to 30th 2020, different small locations in Alta Irpinia host the 8th edition of Sponz Fest, under the artistic direction of Vinicio Capossela, songwriter, poet and writer.
The theme of the 2020 edition is Water: Sponz acQuà!
As the organizers say: "To talk about water is to talk about the environment. It is talking about plastic, climate change, public good, hydrogeological instability. It is talking about bridges, war, and history, geography, and science. It is playing in a puddle, is to investigate the fantastic, in the mythical wtater creatures. It is to speak of the soul of rivers, of the animals from which they take their souls, "
Small history of the Sponz Fest
The Sponz Fest first started as a celebration on the rites of marriage.
Over time it has been expanded to the themes of union, of the relationship with the Earth and the encounter with other cultures.
The festival is taking the opportunity to create "community"
see also the  Facebook page >>>
(photo: website and facebook page of the event)

More Information >>>