Sponz Fest – Calitri, Alta Irpinia
21-26 August. A week of music and events in Irpinia.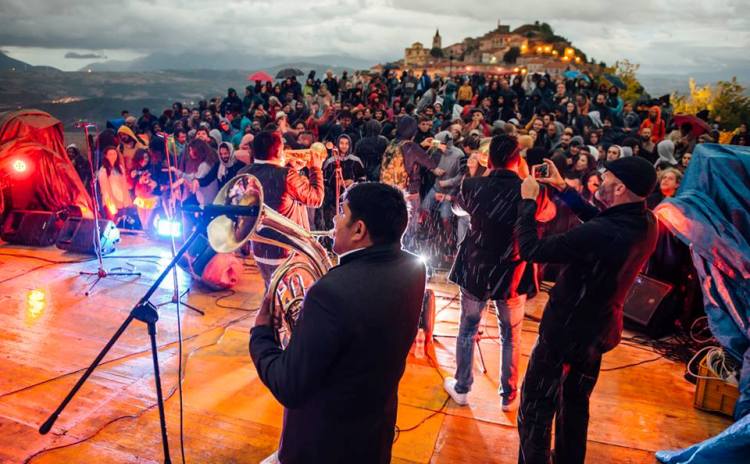 From August 21 until August 26, 2018, several towns in Alta Irpinia host the 6th edition of Sponz Fest, under the artistic direction of Vinicio Capossela, song writer, poet and writer.
The title of the 2018 edition is "Salvagg' – Salvataggi dalla mansuetudine", about the themes of salvation, and wilderness opposed to docility.
(photo: website and facebook page of the event)

Go to the website Sponz Fest – Calitri, Alta Irpinia