Dante. The Vision of Art – Forlì
Until July 11th 2021. 300 works by great artists about Dante and the Divine Comedy.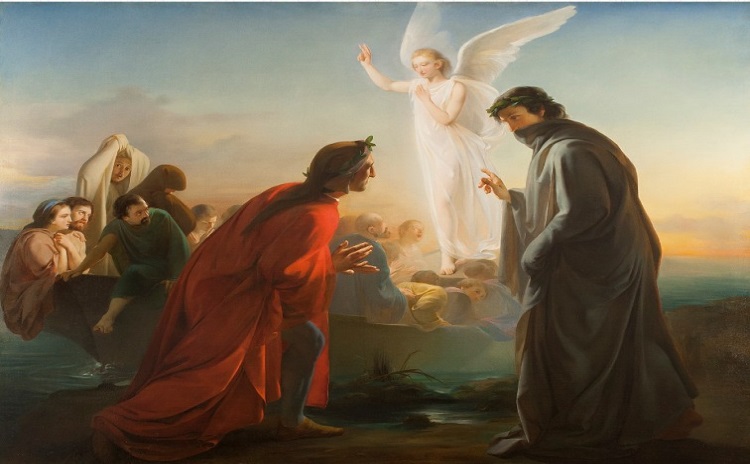 OPEN when EMILIA ROMAGNA is WHITE or YELLOW AREA
Opening hours, please visit the website>>>
It is mandatory to wear a safety mask and keep the interpersonal distance of at least 1 meter.
_________
From April 30th to July 11th 2021, the Museums of San Domenico in Forlì host the exhibition "Dante. The vision of art "on the occasion of the 700th anniversary of Dante Alighieri's death (1265-1321).
The relationship between art and Dante is analyzed and reconstructed for the first time in this exhibition, presenting the artists who have ventured into the great challenge of rendering the visionary power of the great poet in images and who have created works about Dante or The Divine Comedy.
On display over 300 masterpieces created over a long period of time, from the 1200s to the 1900s, by Giotto, Lorenzo Lotto, Michelangelo, Canova, Tintoretto, up to Casorati, Fontana, Picasso, Sartorio and many others.
The exhibition is divided into 18 sections including paintings, sculptures, engravings, drawings, illustrations, manuscripts and rare editions. About fifty works come from the Uffizi Galleries. Among these, a corpus of themed drawings by Michelangelo and portraits of Dante by Andrea del Castagno and Cristofano dell'Altissimo.
Entrance with a fee
The project comes from Eike Schmidt and Gianfranco Brunelli's idea, director of the Uffizi Galleries and director of the major exhibitions of the Cassa dei Risparmi Foundation in Forlì. The works come from the Uffizi, the Hermitage in St. Petersburg, the Walker Art Gallery in Liverpool, the National Gallery in Sofia, the Staatliche Kunstsammlungen in Dresden, the Museum of Art in Toledo, the Musée des Beaux-Art in Nancy, Tours and Anger, from the National Gallery of Modern and Contemporary Art in Rome, from the Borghese Gallery, from the Vatican Museums, from the Capodimonte Museum…
Photo from the Facebook page of the exhibition
Cover photo Dante and Virgil in Purgatory by Domenico Morelli (1845)