ETRUSCHI. A trip on the Rasna land – Bologna
June 6th-November 29th, 2020. The Etruscan civilization in Bologna. More than 1.000 objects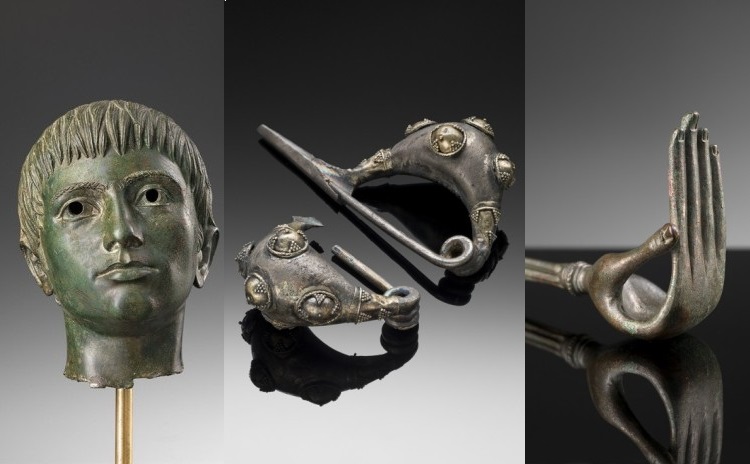 New opening hours
Monday, Wednesday, Thursday 10.00 am > 7.00 pm
Friday 2.00 pm > 10.00 pm
Saturday, Sunday and holidays 10.00 am > 8.00 pm
Closed on Tuesday
Booking is not mandatory but is RECOMMENDED to avoid queues on the website>>>
It is mandatory to wear a SAFETY MASK and keep the interpersonal distance of at least 1 meter. 
_________
From June 6th to November 29th, 2020, the Archaeological Civic Museum of Bologna hosts an exhibition on the Etruscan civilization, which exhibits around 1000 objects coming from over 60 museums and Italian and international institutions.
The exhibition is a journey through the lands of the Rasna – so the Etruscans called themselves – between archeology and landscapes, also highlighting the status of the art of excavations and the results of the last researches on the history of one of the most important peoples of ancient Italy,
The exhibition is divided into two large sections, inspired by the metaphor of "travel".
The first section is the preparation for the journey, and it makes the visitor aware of the main data of the culture and history of the Etruscan people, through objects and archaeological contexts.
Then the visitor faces the second section, where the real journey takes place in the lands of the Rasna: an itinerary through those territories of Lazio, Umbria and Tuscany. But the journey continues even in the Etruscan territories of the Po Valley and Campania, less known, but important theaters of new archaeological discoveries.
The exhibition is an interesting insight that allows visitors also to better appreciate the rich Etruscan section permanently housed in the museum of Bologna.
Admission fee.
Discounts and offers for groups >>>
Exhibition hours
Open every day except Tuesdays except holidays
Monday, Wednesday, Thursday, Friday 9 am – 6 pm
Saturday, Sunday 10 am – 8 pm
The ticket office closes 1 hour before
More Information >>>