Ferrara Balloon Festival
POSTPONED UNTIL FURTHER NOTICE the most important hot-air balloon festival in Italy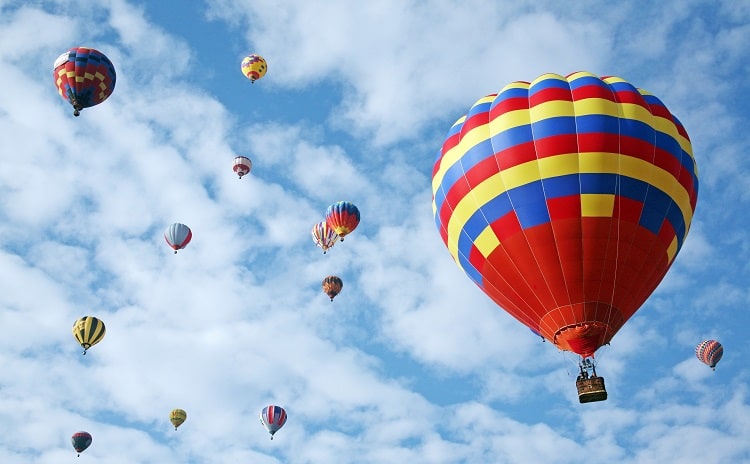 POSTPONED UNTIL FURTHER NOTICE
Over 120,000 visitors are expected in September at Giorgio Bassani Park in Ferrara for the Ferrara Balloon Festival. At dawn and dusk, when weather conditions are optimal and can ensure a safe flight, colossal hot-air balloons slowly take shape and take off in the Ferrara sky.
Visitors can observe the process of inflating the air giants, watch the pilots maneuver them, hear the noise and feel the heat of the burners, and obviously admire the balloons leaving the ground.
An impressive and exciting show can become an unforgettable experience thanks to the opportunity of booking a free flight. Taking off at the Arena Mongolfiera in Giorgio Bassani Park, visitors can enjoy the amazing views and feel the breeze on their faces, and then land in complete safety on a plain land chosen during the flight. It is also possible to experience an anchored flight, with hot-air balloons tied to the ground to keep them from flying away. These balloons rise until a maximum of 30 meters in height, offering visitors a wonderful glimpse of the city from above.

The Ferrara Balloon Festival is not only an amazing experience, but also a sustainable event, considering that hot-air balloons are environment-friendly vehicles.
(cover photo: Wikipedia / gallery: event's official website. Ph. Massimo Bonutto)
More Information >>>