Fortunato Depero Exhibition – Traversetolo
Up to Sunday July 2nd 2017 in the province of Parma on stage more than 100 artworks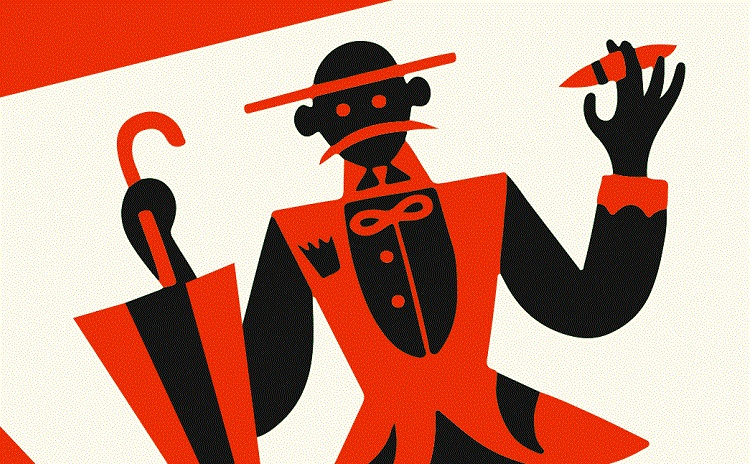 More than 100 artworks by the futurist Fortunato Depero are exposed from March 18th until July 2nd 2017 in Villa dei Capolavori in Mamiano-Traversetolo, in the province of Parma. The exibition is curated by the Foundation Magnani Rocca.
Fortunato Depero, born in 1892 and died in 1960 in Trentino after a life spent in many different towns and also abroad. When he was born Trentino region was still under the domain of the Austro-Hungarian Empire, thus he lived the Irredentism period in that area.
In 1910 he moved to Turin. In 1913 he saw in Rome an exhibition of Umberto Boccioni that will influence his career and future vocation. During the World War I, he was in Rome where he wrote in 1915 with Giacomo Balla the "manifesto" : "Futurist reconstruction of the Universe".
In 1928 he moved to New York where he stayed until 1930 when he came back in Italy, leaving USA in their economic recession period.
In 1931 he published the "Futurist Publicist art Manifesto". For Fortunato Depero, the advertising images must be fast, synthetic, charming and colorful to increase the dynamism of the subject.
In 1943 the pamphlet "A passo romano" (By Roman steps) expresses the substantial sympathize of Depero with Fascism.
The war ended he retired in Trentino where he died in Rovereto in 1960.
Villa dei Capolavori hosts more than 100 artworks of the artist such as the famous Tarsie in panno, the collages, drawings, clothes, furnitures, advertisement projects…
The exhibition is divided in 5 areas:
– Irredentism and Futurism: works dating back from his debut in Rovereto until 1915, when he signs with Giacomo Balla the Futurist reconstruction of the Universe Manifesto
– Magical theatre: Chant du rossignol ballet commissioned by Sergei Diaghilev to Depero, the plastic Ballets and the Anihccam
– The magician house: in the post first war the artist realizes a futurist art house, specialized in the graphic advertisement, furniture, and applicated arts industry, and in particular in the tapestry one.
– New York: the section dedicated to the period when Depero and his wife Rosetta lived in New York (1928-1930) where he inaugurates Depero's Futurist House, a sort of American branch of his art house in Rovereto. In New York he met Leonide Massine, the artistic director of the Roxy Theatre, who involved him as a scenographer.
– Rovereto: in the 50's Depero opens the first futurist museum in Rovereto.
Beyond his artworks the exhibition includes essays by Nicoletta Boschiero, Mauro Carrera, Matteo Fochessati, Alessandro Nigro, Stefano Roffi, etc.
Schedule
Tuesday – Friday from 10 am to 6 pm
Saturday, Sunday and holidays from 10 pm to 7 pm
Monday close.
Ticket
15 euro entrance and guide
More Information >>>