Icecream Museum
An interactive tour to discover (and taste) the history, the culture and the technology of artisanal ice cream throughout the centuries.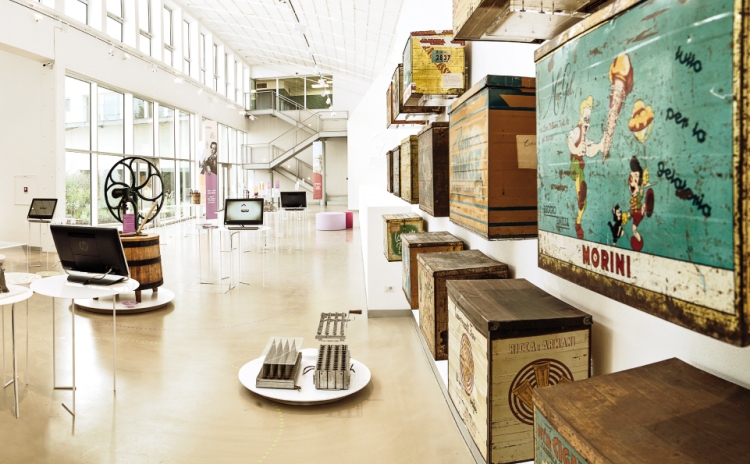 Opened in 2012, Gelato Museum Carpigiani is a center dedicated to the understanding and study of the history, culture, and technology of gelato throughout the centuries.
The interactive tour is divided into 3 levels and includes workshops and tasting.
– evolution of ice cream over time
– history of production technology
– places and ways gelato is consumed
The museum's 1000 square meters are home to 20 original machines, many multimedia presentations, over 10.000 images and historical documents, tools and accessories, and original video interviews.
Gelato Museum is located in the Carpigiani headquarters in Anzola dell'Emilia, which has been transformed into an innovative center dedicated to the study and analysis of artisan ice cream's history.
OPENING HOURS
Tuesday – Saturday: 9.00 – 18.00
Mandatory reservation for labs and guided tours.
CONTACTS
Gelato Museum Carpigiani
Via Emilia, 45 40011 Anzola Emilia (Bologna)
Phone. (+39) 051 6505306
Mob. (+39) 3443804701
Email: info@fondazionecarpigiani.it
Go to the website Icecream Museum