Giovanni Boldini. Look into the Soul – Bologna
29 October-13 March 2022. Feminine charm and dresses of the Belle Époque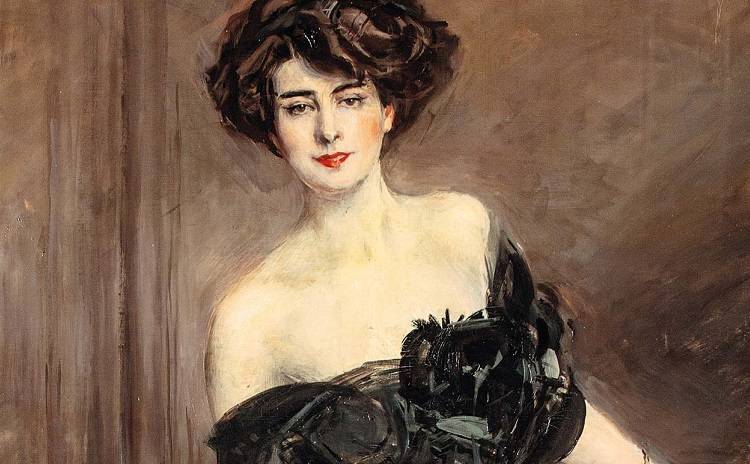 From October 29th, 2021 to March 13th, 2022 Palazzo Albergati in Bologna hosts the exhibition "Giovanni Boldini. Lo sguardo nell'anima (Look into the Soul)" dedicated to the famous painter born Ferrara on the occasion of the 90th anniversary of his death.
Over 90 works, coming from public and private collections, such as Mademoiselle De Nemidoff (1908), Portrait of the actress Alice Regnault (1884), Countess Beatrice Susanna Henriette van Van Bylandt (1903), The Countess De Rasty lying down (c. 1880), The voile blouse (c. 1906) are presented in chronological and thematic order.
These artworks show at the best the art of Boldini, the painter that more than any other has been able to represent the feminine charm, the sumptuous dresses, and lounges, and to reveal the most intimate and uncanny soul of the aristocrats, protagonists of the Belle Époque.

USEFUL INFORMATION
Opening hours: every day from 10 am to 8 pm
Admission with a fee>>>
DIGITAL COVID CERTIFICATE and FACE MASK are MANDATORY

ARE YOU IN BOLOGNA?
Look at other events and places to visit in Emilia Romagna>>>
Photo from Palazzo Albergati website
More Information >>>