Liberty in Italy – Reggio Emilia
Up to Mid February 2017 about 300 artworks from museums and private collections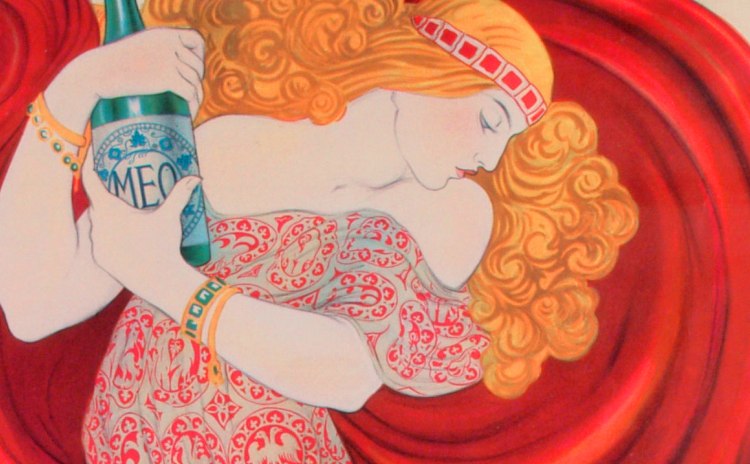 "Liberty in Italy" at Palazzo Magnani in Reggio Emilia from November 5th 2016 to February 14th 2017. An extraordinary exhibition on Art Nouveau featuring paintings, sculptures, sketches, posters and ceramics from the most important Italian museums and extraordinary private collections. Many of these artworks are on display for the first time.
Each section of the exhibition – curated by Francesco Parisi and Anna Villari – shows the two main "souls" of Italian Liberty: the "floral" one and the "modernist" one, more similar to the European movement.
The seven sections of the exhibition are:
Painting
From Casorati to Boccioni, Bargellini, Bocchi, and Corcos, it is possible to perceive some of the decorative motifs of Art Nouveau.
Illustration and graphic
The artistic expression that characterizes Belle Époque. De Carolis, D'Annunzio, Francesco Nonni and Antonio Beltramelli.
Artists' Houses
Architects and their relationship with mass consumption and the creation of modern artistic houses. Sketches, drawings, paintings and objects by di Ettore Ximenes, Duilio Cambellotti, Vittorio Grassi, Giuseppe Palanti, Paolo Sironi, Raimondo D'Aronco, Ernesto Basile.
Decorative Arts
The development of Art Nouveau in Italy started in Turin in 1902, on occasion of the exhibition that anticipated the Modernist movement (Randone, Vincenzo Jerace, Ernesto Basile).
Sculpure
The most typical sculptors of the Art Nouveau are Domenico Trentacoste and Pietro Canonica. Symbolist traits can be found in the artworks by Leonardo Bistolfi, Attilio Selva, Giovanni Primi, Ercole Drei, Nicola d'Antino.
Great decorative painting
The main representatives of decorative painting are Edoardo Gioia, Galileo Chini, Adolfo De Carolis, Annibale Brugnoli, Giulio Bargellini e Antonio Rizzi
Posters
Posters become a way to express creativity. Artists like Adolfo De Carolis, Adolfo Hohenstein, Aleardo Terzi, Plinio Nomellini, Galileo Chini, Leonardo Bistolfi, Vittorio Grassi or Umberto Boccioni are part of this cultural atmosphere. The exhibition features posters never seen before.
Opening hours
From Tuesday to Thursday: 10 AM – 1 PM / 3 PM – 7 PM
Friday, Saturday and Holidays: 10 AM – 7 PM
Monday: closed
(Photos: website of the event – Galery: Francesco Nanni – Fonte Meo)
More Information >>>