November Porc – Zibello & Roccabianca
17-26 November. Traditional pork delicacies in the Province of Parma.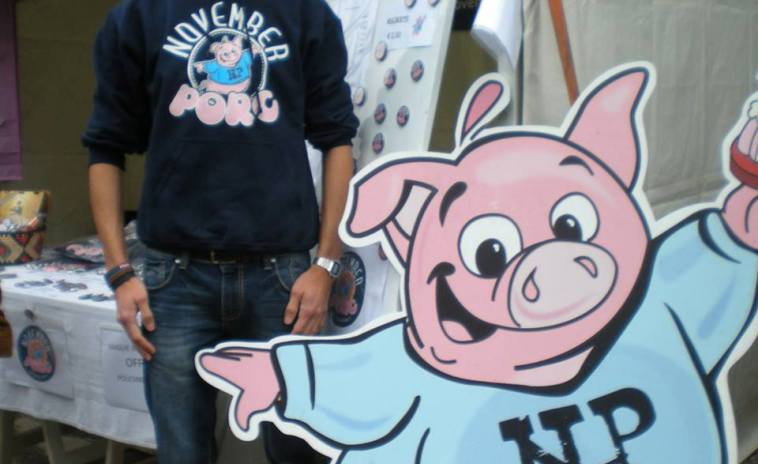 After Sissa and Polesine, the 16th edition of November Porc hits Zibello (17-19 November) and Roccabianca (24-26 November 2017).
November Porc was first organized in 2002. Thanks to its four stops – "The flavours of Pork" in Sissa, "We'll cook you Preti and Vescovi" in Polesine, "Pleasure and Delicacies at the Court of King Culatello" in Zibello, "Harmony of Spices and Infusions" in Roccabianca – November Porc now manages to attract more than 90000 visitors every year.
In Zibello, where the namesake Culatello PDO is produced, the "show" starts on Friday evening with a DJ set by RiverBros.
The market officially opens on Saturday offering  traditional products such as culatello, pork shoulder, Parmigiano Reggiano, Fortana del Taro wine and other Italian delicacies.  From Midday until evening, visitors can also enjoy the best traditional local dishes in a heated tent in Piazza Giovanni Guareschi, featuring live shows and DJ sets.
On Sunday, at 12:30 pm, local butchers kick off their yearly attempt to make the longest Strolghino salami in the world (in 2003, they actually managed to break the Guinness World Record!); the finished salami is then fried and distributed to all visitors. Until late at night, Zibello is enlivened by the colourful craft and hobby market, performances by street artists, and entertainment for children.
For the entire duration of the event, the "McPorc" takeaway sells hamburgers and hot dogs, rigorously made with local meat, as well as beer.
From Friday, November 24, until Sunday, November 26, Roccabianca is tasked with closing November Porc: on Friday evening, indoor dinner at PalaPorc and DJ set by Giorgio Prezioso.
On Saturday, celebrations begin at 9 am, with the opening of the "Harmony of Spices and Infusions" exhibition in Piazza Garibaldi and Viale Rimembranze. After a tasty lunch with local delicacies, the 14th edition of "November Porc Hot Feet", an 11 km-long race that sees more than 800 participants from over Italy challenging one another on a charming route along the Po river bank, kicks off at 2 pm. In the evening, plenty of yummy food, live shows, and DJ set.
On Sunday, "Christmas Atmosphere" stalls, performances by street artists, entertainment for children, orchestras. In the afternoon, free Ciccioli and Cicciolata with hot polenta for everyone, and lots of great music by folk bands.
Both in Zibello and Roccabianca, visitors can play the official game of November Porc, "Salami Shooting", whose proceeds will go to charity. Moreover, for the entire month, thanks to "Eat with November Porc", selected restaurants in Emilia Romagna offer themed menus entirely made with pork.
(photos: event's official website)
Not only delicious pork products and dishes.
Discover Emilia Romagna and its main attractions >>>
Go to the website November Porc – Zibello & Roccabianca