Revolutija – Bologna
Until May 13. 70+ paintings bring the years of the Russian Revolution back to life.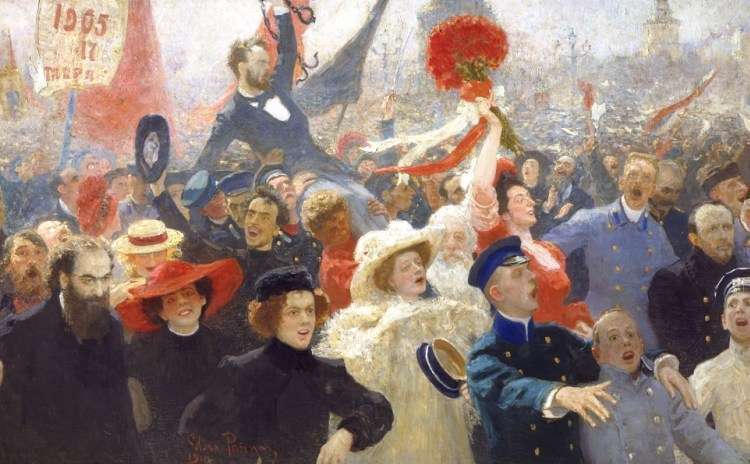 Until May 13, 2018, MAMbo – Museo d'arte Moderna di Bologna (Modern Art Gallery in Bologna) hosts Revolutija – From Chagall to Malevich, from Repin to Kandinsky, a unique exhibition organised by CMS.Cultura for the Centenary of the Russian Revolution.
The tumultuous days of the Revolutija are told through the eyes of  Kandinsky, Malevich, Chagall, Repin, Rodchenko and Serov, as well as other protagonists of the avant-gardes. Over 70 paintings bring back to life the cultural phenomenon of the years between 1910 and 1920, that saw the birth of different art schools, artist associations, and art movements: cubism-futurism, suprematism, expressionism, abstract art.
The exhibition is also enhanced by vintage photos and videos, and stage costumes.
Revolutija is curated by Eugenia Petrova, Deputy Director of the State Russian Museum, and Joseph Kiblitsky, artistic editor.
Opening times
Tuesday, Wednesday, Thursday and Sunday, 10 am-7 pm
Friday and Saturday, 10 am-8 pm
Closed on Monday.
(photos: exhibition's official website)
More Information >>>