Nothing is lost EXHIBIT – Illegio
Until December 13th 2020. Rematerializations of lost masterpieces of great value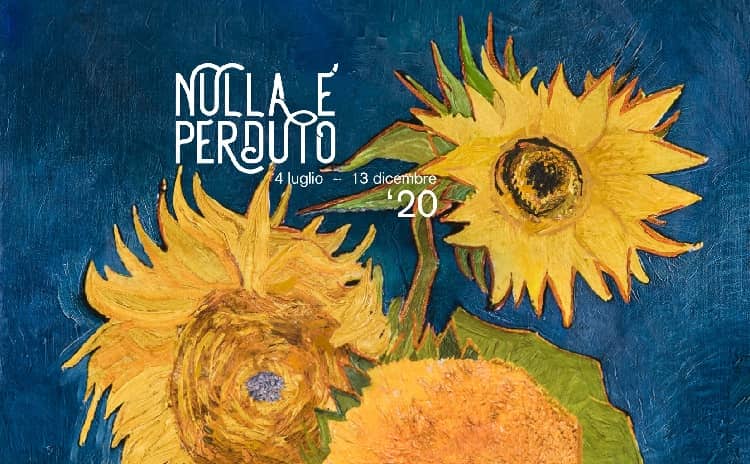 The small village of Illegio, a district of Tolmezzo in the heart of Carnia in the province of Udine, from July 4 to December 13, 2020, hosts a very special exhibition.
As the title "Nothing is lost" (Nulla è perduto) says, the exhibition recovers some extraordinary masterpieces of the history of art, destroyed or lost.
Some works have been stolen and nothing is known about them… Others have turned to ashes due to devastation or fires. But, thanks to technologies and a team of historians, artists, restorers and 3D software experts, they have magically "reappeared" and are now visible to the public.
On display at Nothing is lost:
Seven masterpieces of great value
Lost and returned to life in the form of rematerializations capable of restoring every detail of the missing originals, including the three-dimensionality of the brushstrokes on the pictorial surface, with a rendering that is spectacular and is difficult to distinguish from the original painting. Here the list:
– The Concert, by Johannes Vermeer (stolen from the Isabella Stewart-Gardner Museum in Boston in 1990)
– The Tower of Blue Horses, by Franz Marc (seized by the Nazi criminal Hermann Göring, and lost in 1945)
– Myrto, self-portrait of Tamara de Lempicka painted in the late 1920s in Paris and then kept in a Parisian villa where it is presumed to have been stolen by the Nazis in 1943
– Vase with five sunflowers, by Vincent van Gogh, destroyed in the bombing of Ashya, Japan, at the same time as the dropping of the atomic bomb on Hiroshima
– Medicine, a work painted by Gustav Klimt for the ceiling of the University of Vienna and burned in 1945 by the Nazis already defeated in Schloss Immendorf in Austria
– Water Lilies, by Claude Monet, charred in a fire that broke out at the New York MoMA in 1958
– Portrait of Sir Winston Churchill, a work created in 1954 by Graham Sutherland, but destroyed a year later by Lady Clementine Churchill.
Forgotten works
Authentic works, which remained in the shadows and then reappeared:
– two sculptures of 1492 by Domenico da Tolmezzo, once in the Pieve di Illegio, stolen in 1968 and happily found a few months ago;
– a Buona Ventura stolen between 1613 and 1614 from the Roman house of Cardinal Francesco Maria Del Monte, a perfect replica of the one painted by Caravaggio,
– Le Restaurant de la Sirène à Asnièrs, an oil on canvas that has remained secret until today, scientifically dated around 1880-1890, with quick drafting characteristics that suggest it can be the sketch of the homonymous work by Vincent Van Gogh of 1887, now on display at the D'Orsay Museum in Paris.
– two carved and gilded wooden sculptures by Domenico Mioni known as Domenico da Tolmezzo, depicting San Vito and San Maurizio, made between 1492 and 1498
And also:
– St. Matthew and the Angel, a canvas painted by Caravaggio towards the end of May 1602 for the Contarelli Chapel in San Luigi dei Francesi in Rome, rematerialized by the Finnish artist Antero Kahila, from Helsinki
– the stained glass windows of the main facade of the Cathedral of Chartres, rematerialized in the laboratory of San Bellino di Rovigo by Sandro Tomanin and his collaborators
Visit also the Facebook page of the event