"Trìfule in Fieste" Truffle Fair – Muzzana del Turgnano
CANCELED IN 2022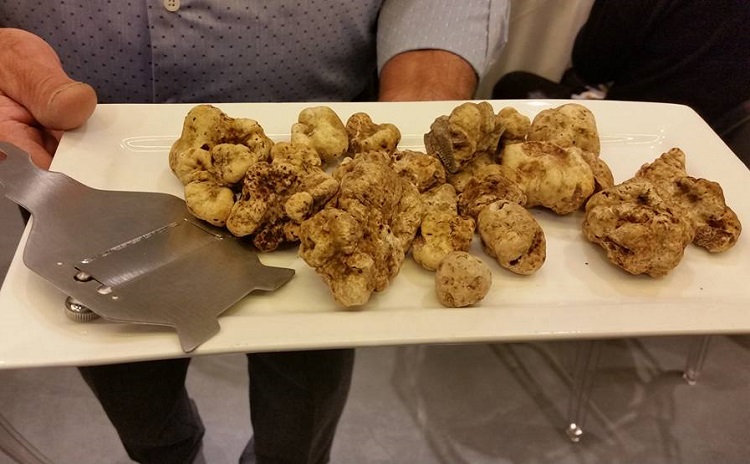 THE EVENT WILL NOT TAKE PLACE IN 2022
Food fair in honor of the Friuli Venezia Giulia.white truffle
In November Muzzana del Turgnano, in the Province of Udine, should host in 2022 for the 11th edition of "Trìfule in Fieste".
The event, organized by Muzzana Amatori Tartufi Association (MAT), celebrates the renowned white truffle from Muzzana, a local delicacy picked in Bassa Friulana forest a couple of weeks before the festival. This planitial forest is much more than a simple wood. It survived the Ice Age and the forest reclamation of the last century. These ancient woods are home to this extraordinary tuber.

In the special restaurant located in the historic center of the town, visitors can choose from five different dishes with truffles and taste some of the best wines of Friuli Venezia Giulia.
It is also possible to taste Carnia, Natisone Valleys and Bassa Friulana traditional recipes.
Over forty stands exhibit jams, cheeses, handcrafted objects and truffles.
Truffle experts are available to teach visitors about truffle harvest and the history of this precious tuber.