The Ara as It Was – Rome
An augmented reality experience at Ara Pacis in Rome until October 25, 2019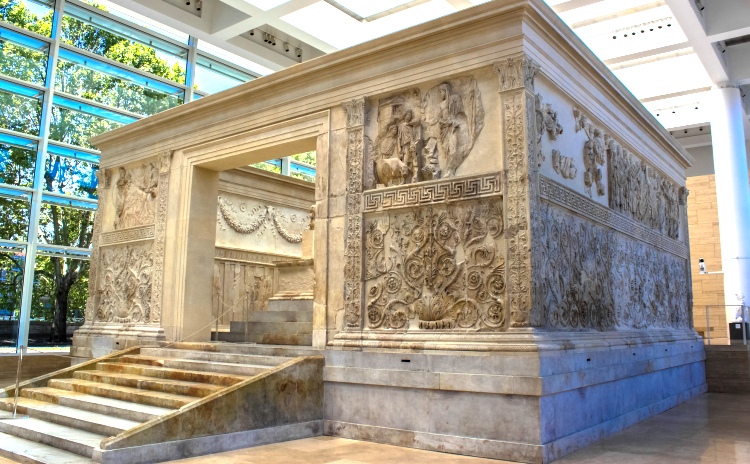 History and technology meet at "The Ara as It Was", a multi-sensorial experience at Ara Pacis in Rome, up to October 25th, 2019.
Ara Pacis is one of the most important monuments of ancient Roman art. It was built between 13 and 9 BC to honor the return of Augustus to Rome after three years in Hispania and Gaul.
Virtual elements overlap with reality throughout the multimedia narration. It is thus possible to observe the original appearance of the altar, understand its use and see the urban development of Campo Marzio, the area chosen by Augustus to celebrate his power.
"The Ara as It Was" is the first systematic redevelopment project in augmented reality of the cultural heritage of Rome.
Thanks to special AR visors (Samsung GearVR) and the device cameras, virtual elements and real elements are mixed together in the visitors' field of vision.
Through a real-time tracking, the augmented reality technology recognizes the tridimensionality of bas-relieves and sculptures.
Virtual contents look like they are "anchored" at real objects, producing a powerful and somewhat magical effect.
During the tour, visitors are encouraged to make a series of gestures that stimulate more than one sense. By looking at the models, it is possible to see small characters celebrating a sacrifice, hear the sounds and voices of the past or learn the history of Rome by listening to the members of the imperial family.
More Information >>>