Colored Lantern Festival in Rome
November 26th – Thousands of colored lanterns in the sky of Rome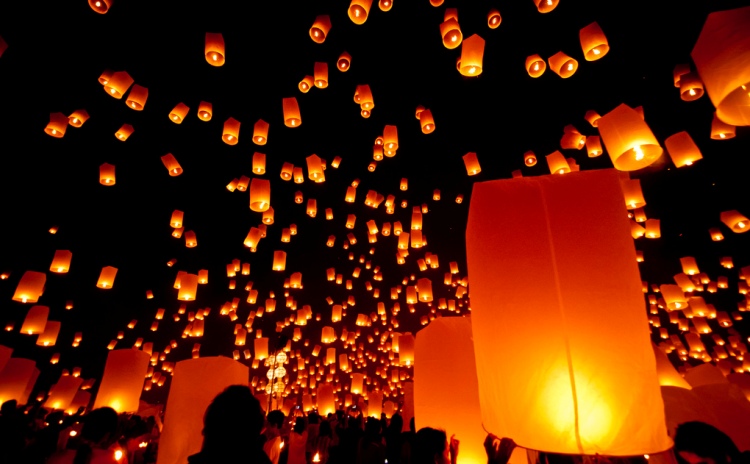 Color Sky – Colored Lantern Festival is takes place on Saturday, November 26th, in Circus Maximus in Rome.
Thousands of colored lanterns, lit by the participants, fly in the sky of Rome to create a colorful and evocative effect. A tiny, yet highly symbolic gesture.
A festival in the name of solidarity. Part of the proceeds will be made over to charity to support Bambino Gesù Hospital.
The lanterns will be landed out to the participants during the event. Before the beginning of the festival, it is also possible to take part in a guided tour of Circus Maximus.
In case of rain, the event will be postponed to the following non-rainy Saturday.
Program:
Meeting at 9 PM
9.15 PM Circus Maximus guided tour
10.15 PM Lantern distribution
10.30 PM Launch of the lanterns
11 PM End of the festival. It is possible to join the group in the restaurant-pub "Rest-Art", in front of Circus Maximus
Ticket:
Adults: 14 €
15-18 years old: 8,50 €
0-14 years old: free
The ticket includes: a pair of earphones, guided tour of Circus Maximus and a colored lantern.
Go to the website Colored Lantern Festival in Rome