Donkeys Palio in Amatrice
An unusual Palio in the province of Rieti (in Lazio), with an historical parade and local products. In April.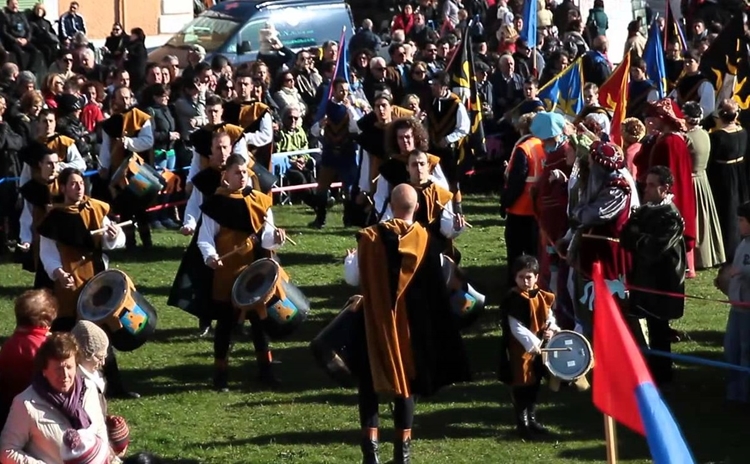 Palio dei Somari (Donkeys Palio) is a contest between Municipalties on the back of a donkey.
Participants wear historical clothes and each Municipalty has a donkey called "The Mayor".
The event starts with an historical parade of over 500 people crossing the main street in Amatrice (little town in the province of Rieti) to arrive in the competition area called "Somarodromo".
First rule of Palio is: "the donkey commands", which means that the rider can only beg it to run faster than others and it's forbidden the use of kicks or whips.
Each donkey runs wearing a tie with the name of the Mayor of their city.
The dreaded Cowbell enshrines the last one disonhoring him.
Typical dishes of Rieti provided by stands include the famous Bruschetta with "Casaprota extra virgin oil" and Polenta with fish sauce of Castel di Tora. On the Top will be the IGP (Protected Geographical Indication) Ham of Amatrice.