FOTOGRAFIA – Rome International Photography Festival
"Rome, the world" is the theme of the festival entirely dedicate to the Eternal City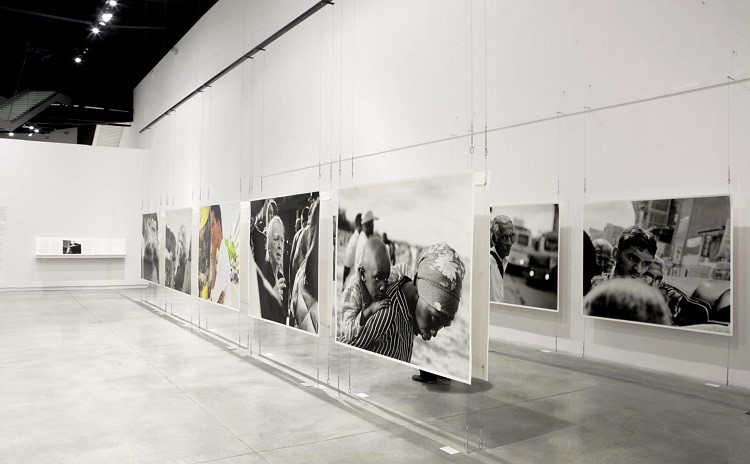 From Friday, October 21st to Sunday, January 8th, Rome hosts the 15th edition of FOTOGRAFIA – Rome International Photography Festival.
The theme of the 2016 edition is "Rome, the world". A way to stress, once again, the special relationship that the festival has developed with the city.
Year after year, the festival has built a bridge between Rome and the world of contemporary art and, at the same time, has supported the evolution of traditional reportage photography.
Rome Festival, established in Rome but with an international vocation, has become a touchstone for a whole generation of young Italian photographers.
Over the years, the section dedicated to young talented artists has hosted exhibitions of artists such as Francesco Jodice, Stefano Graziani, Domingo Milella, Alessandro Imbriaco, Andrea Botto, Francesco Neri, Federico Clavarino, Nicolò Degiorgis, Luca Nostri, Pietro Paolini, Giovanna Silva, The Cool Couple, and many others.
The festival hosted many international artists as well: Nan Goldin, Martin Parr, Chris Killip, Don McCullin, North American photographers such as Sally Mann, Alec Soth, Larry Fink, Leonard Freed, Paul Fusco, Leo Rubinfien and Larry Towell, South American artists (such as Graciela Iturbide), South African (Roger Ballen, Pieter Hugo, Zanele Muholi, Guy Tillim), Ukrainian Boris Mikhailov, Scandinavian Anders Petersen and Martin Bogren, Japanese Rinko Kawauchi and many British photographers.

MACRO
Rome Contemporary Art Museum
Via Nizza 138, Rome
Tuesday – Sunday: 10.30 AM – 7.30 PM
Last entry: 6.30 PM
(Photo: Facebook page of the event)
More Information >>>