Shooting in Cinecittà – Rome
Photos, costumes, film clips shot in Cinecittà until 1990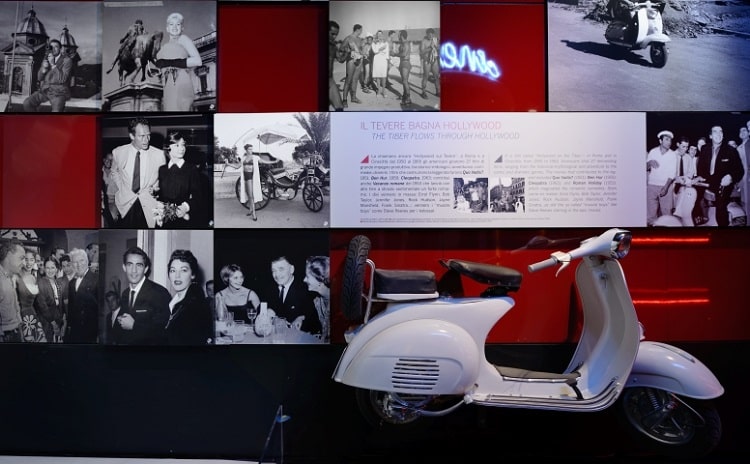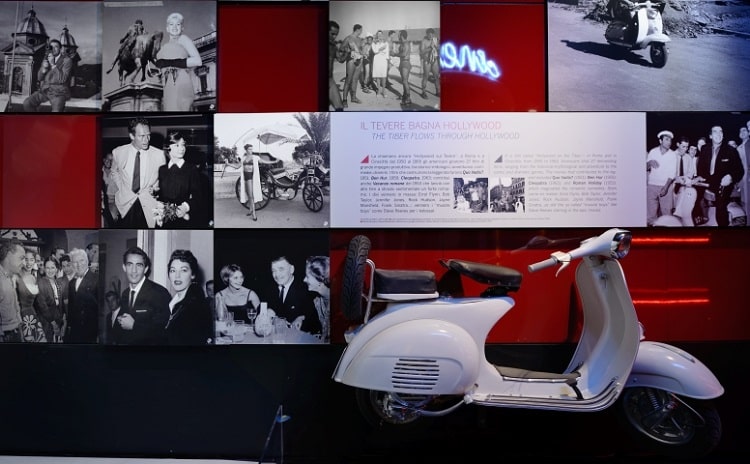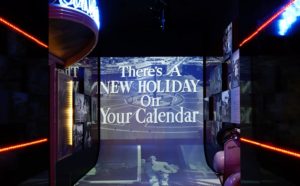 Shooting in Cinecittà narrates the Studios' most important productions (1937-1990) that contributed to the history of cinema and to the legend of Cinecittà.
Inside the Palazzina Presidenziale (Presidential Building), a scenic set has been created that allows visitors to immerse themselves in the history of great movies and film genres, and then to hear stories and discover fun facts through a selection of images, videos, interviews and original costumes worn by movie stars as Liz Taylor, Alida Valli, Giulietta Masina, Nino Manfredi, Richard Burton and many others.
The first scenic setup depicts the rubble of Rome after it was bombed during the war and links to the sections dedicated to historical and propaganda films, to the Neorealistic films, and opens onto the area dedicated to the International cinema of the so-called "Hollywood on Tevere" (Tevere is the river of Rome), with tributes to films as "Vacanze Romane" (Roman Holiday – Cary Grant and Audrey Hepburn) and Ben-Hur. The route continues with the legendary costumes of unforgettable films such as Franco Zeffirelli's "La Bisbetica Domata" (The Taming of the Shrew) and Luchino Visconti's "Senso". The route ends with a room dedicated to the great master of cinema, Sergio Leone with a setting inspired by Once Upon a Time in America, in which scenes from Leone's cult movies are screened all around.
Two further permanent exhibitions are
Felliniana – Ferretti dreams Fellini and
Backstage – Cinecittà's Educational Route.
Moreover, it is possible to see large outdoor sets as Ancient Rome, Florence in 1400, The Temple of Jerusalem and MIAC Museum.
For information and costs visit the website>>>
It is recommended to wear a safety mask and to keep an interpersonal distance of at least 1 meter.
Photo credits: Anna Galante
Photo from the official website of Isituto Cinecittà-Luce

More Information >>>