La Città Incantata Festival – Civita di Bagnoregio
8-10 June. International meeting of eco-conscious cartoonists.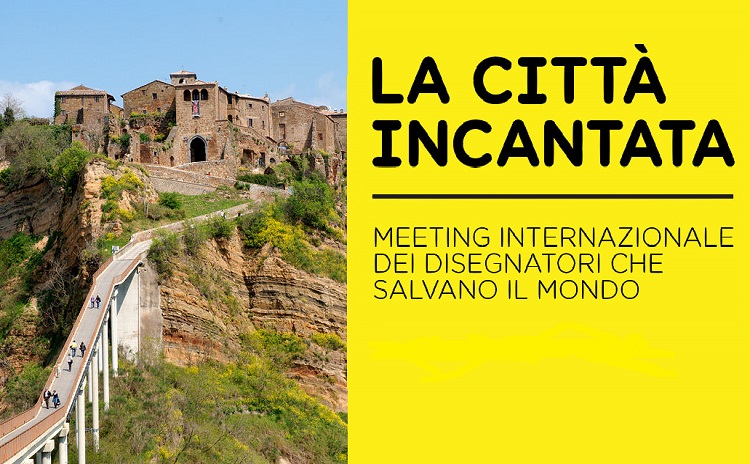 International cartoonists, comic book illustrators, street artists, and visual artists present their works dedicated to social themes at La Città Incantata (Enchanted City) in Civita di Bagnoregio on 8-10 June 2018.

Three days entirely dedicated to the animation and creativity of authors and their works dealing with social issues such as poverty, slavery, environment.
Located in the picturesque squares, streets, buildings and gardens of Civita di Bagnoregio, in the province of Viterbo, La Città Incantata presents 72 hours of free meetings, shows, exhibitions and workshops to engage the public in a creative and interactive way.
Photos by Alberto Blasetti.
Go to the website La Città Incantata Festival – Civita di Bagnoregio