Outdoor Festival 2016
"Beyond": art, music, conferences, films, side events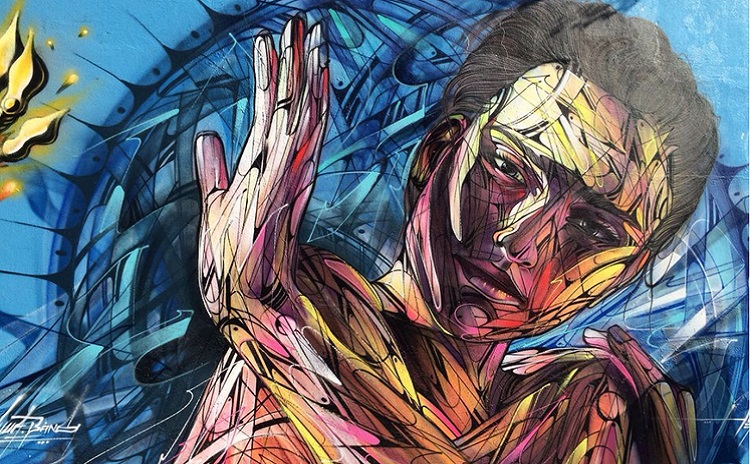 A month filled with events for the 7th edition of Outdoor Festival. Art, music, performances, debates and food at Ex-Caserma in Via Guido Reni in Rome from October 1st to 31st.
The 2016 edition, called Beyond, is dedicated to the urban culture. This theme is explored through a rich program of events ranging from exhibitions to workshops, screenings, concerts and vintage markets.
The location – an ex-military factory that was closed in the early 90s – has been chosen in order to enhance the value of abandoned buildings through a series of "temporary exhibitions", which are the highlight of the event. These exhibitions are curated by fourteen international artists from seven different countries.
"We began as a street-art festival, but we have now widened our horizons. That is why we have chosen "beyond" as the motto of the 2016 edition", the organizers said.
The festival has indeed cooperated with many international partners: Embassies of France and French cultural associations like "La Francia va in scena", the Embassy of Norway, the Embassy of Spain, the Austrian cultural forum, Stavanger Nuart Festival, Saint Petersburg Street Art Museum, Zaragoza Asalto Festival, MAXXI Museum in Rome, Wunderkammer Gallery in Rome and Milan, Favara Farm Cultural Park and IED (Istituto Europeo di Design).

(Photogallery: Outdoor Festival Facebook page. The third and fourh photo from left have been taken by Alberto Blasetti / Cover photo from: www.out-doorblog.com)
Go to the website Outdoor Festival 2016