Roma Opera House – The Barber of Seville on RAI on December 31st
31st December 2020 a special edition broadcast on channel RAI 5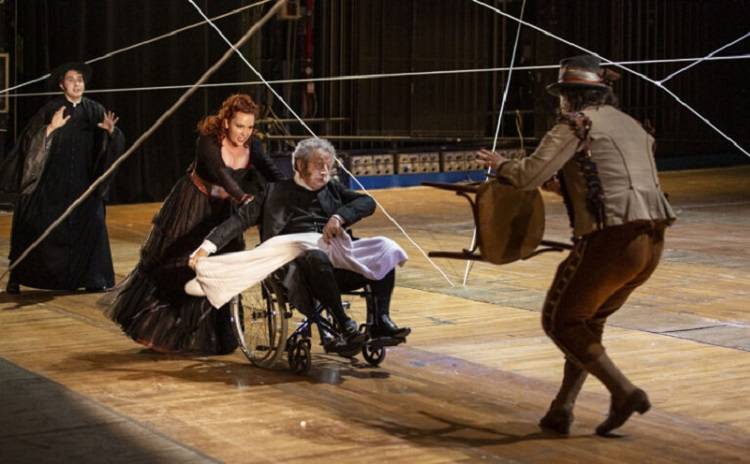 THURSDAY DECEMBER 31st 2020 on channel RAI5 Rome Opera 's Barber of Seville with a special staging taking up the whole theater.
The Barber of Seville is Gioachino Rossini's most performed work and is proposed with the actors in presence moving throughout the whole space of the Theater which becomes a large set without audience.
The direction by Mario Martone has turned the theater into a surreal space delimited by wires within which the singers move. A unique edition that will remain in the history of 2020 opera representations.
Director: Daniele Gatti
Installation and Direction: Mario Martone
Chorus Master: Roberto Gabbiani
Costume Designer: Anna Biagiotti
Lightning Designer: Pasquale Mari
CAST:
COUNT D'ALMAVIVA Ruzil Gatin
ROSINA Vasilisa Berzhanskaya
DON BARTOLO Alessandro Corbelli
FIGARO Andrzej Filończyk
DON BASILIO Alex Esposito
BERTA Patrizia Biccirè
FIORELLO Roberto Lorenzi
AMBROGIO Paolo Musio
A NOTARY Pietro Faiella
Rome Opera House Orchestra and Chorus
(cover photo by Yasuko Kageyama from the Rome Opera House website)
More Information >>>