Super Baroque – Exhibit in Rome
March 26th to July 3rd, 2022. The Genoese Baroque from Rubens to Magnasco.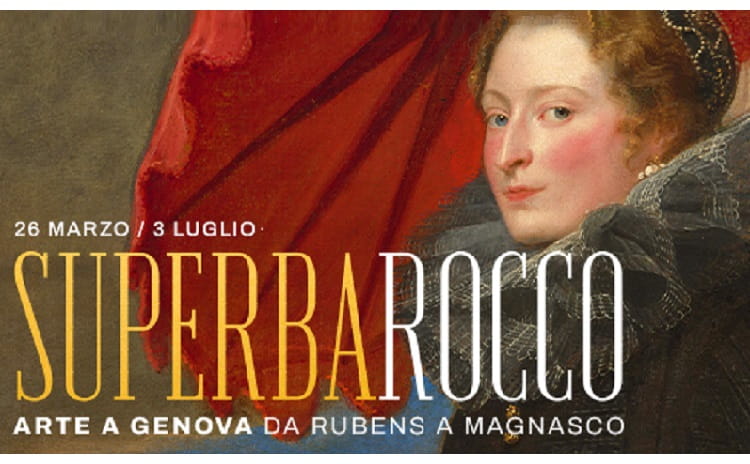 From March 26th to July 3rd 2022 the Scuderie del Quirinale in Rome host the exhibition "Super Baroque. Art in Genoa from Rubens to Magnasco" (Superbarocco. Arte a Genova da Rubens a Magnasco), which celebrates the extraordinary period of the Genoese Baroque.
Super Baroque. Art in Genoa from Rubens to Magnasco traces a period of artistic explosion and economic flourishing in the so-called "Superb" Genoa, when great artists of the time were hosted by the great Genoese families.
The exhibition itinerary opens with a room dedicated to Rubens introducing the European Baroque style, goes on with the response of Genoese artists to this new artistic influence, such as Bernardo Strozzi, and reaches its apex in Genoese portraiture with the extraordinary paintings by Van Dyck for the most important Genoese families.
The itinerary ends with one of the most visionary Genoese artists of the Republic: Alessandro Magnasco and his landscapes.
The journey into the Baroque crosses various themes typical of the artistic production of the time, such as the explosion of colors and backlighting experiments in interior painting.
The splendour in Genoa was best expressed through luxury, pomp and richness in the churches and residences, as a way to show one's social and political position.
Super Baroque. Art in Genoa from Rubens to Magnasco reconstructs those scenographic atmospheres through typical examples of the Baroque for the great interior decoration through about 120 works from the major Italian and American institutions and from prestigious private collections.
USEFUL INFORMATION
Opening hours: every day from 10am to 8pm.
Admission with a fee>>>
ARE YOU IN ROME?
See other events and places to visit in Lazio>>>
And why not discover the traditional food of Lazio>>>
Photo from the Facebook page of the Scuderie del Quirinale
Cover photo: Portrait of Marchesa Elena Grimaldi Cattaneo – Antoon Van Dyck 1623-24, National Gallery of Art, Wahington
More Information >>>