Why Cinecittà – Rome
The old studios dedicated to Federico Fellini. The history of Cinecittà from 1936 to 1945.
OPEN WHEN LAZIO IS IN THE YELLOW AREA
The history of Cinecittà since 1936 to 1945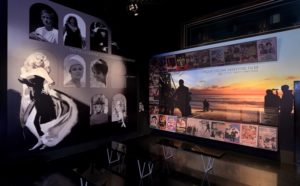 The prestigious Palazzina Fellini, once the Studios' Cinefonico where the dubbing and mixing rooms were located, is now hosting an exhibition exploring the reasons behind the creation of Cinecittà, from the 30's to the tragedy of Second World War.
An entire hall is dedicated to Maestro Federico Fellini who chose Cinecittà as a place where his vivid imagination would take shape.
The Visconti Room hosts a selection of films and footage featuring the City of Cinema's protagonists.
Further exibitions on stage are Shooting in Cinecittà and Backstage.
Moreover it is possible to see large outdoor sets as Ancient Rome, Florence in 1400, The Temple of Jerusalem.
Cover photo credits: Fabio Germinario
More Information >>>