Andy Warhol – Pop Society
From October to February 2017, an exhibition celebrating the great American artist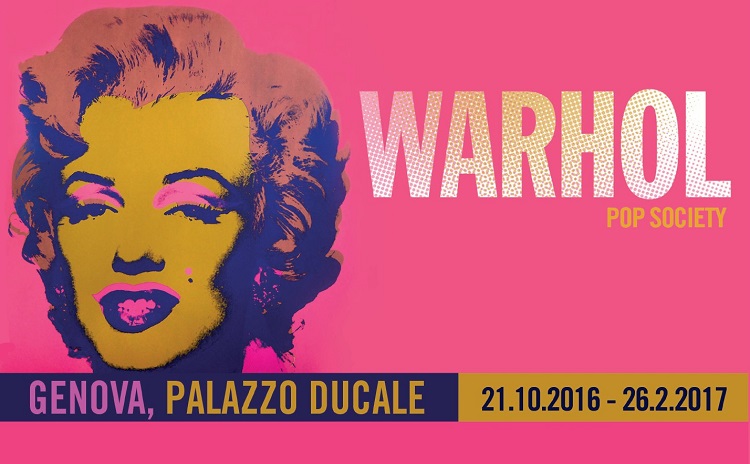 Andy Warhol (Pittsburgh, August 6th 1928 – New York, February 22nd 1987) is considered one of the most prominent artists of the 20th century. Son of Slovakian immigrants, Warhol's real name was Andrew Warhola. He is the Godfather of the pop art movement.
The exhibition, curated by Luca Beatrice, is hosted at Palazzo Ducale in Genoa from October 2016 to February 2017. About 170 artworks on display, including paintings, prints, sketches, polaroid photos, sculptures and objects from private collections, museums, private and public foundations. The exhibition covers the entire career of the controversial American artist.
Six thematic areas: drawings, icons, polaroid, portraits, Andy Warhol and Italy and cinema.
The exhibition also includes preparatory drawings of famous paintings such as "Dollar Sign", "Mao", "Campbell Soup" and "Brillo Boxes", the portraits of famous artists as Man Ray, Liza Minnelli, Mick Jagger, Miguel Bosè and important Italian personalities such as Gianni Agnelli, Giorgio Armani and Sandro Chia. And, of course, the legendary Marilyn icons, both the 1967 silkscreen and "Four Marilyns".
An entire section (over 90 artworks) dedicated to polaroid photography, a technique used by Andy Warhol to capture celebrities, friends, stars and starlets.
A video by curator Luca Beatrice tells Andy Warhol's life and the career.
(Photo: website of the event. Copyright: Andy Warhol, Marilyn, 1967, screenprint on paper, cm 91,4×91,4. Private collection, Eugenio Falcioni, © The Andy Warhol Foundation for the Visual Arts Inc. by SIAE 2016)
Go to the website Andy Warhol – Pop Society