Historic Palio – Albenga
20-24 July 2023. 4 districts of the city challenge each other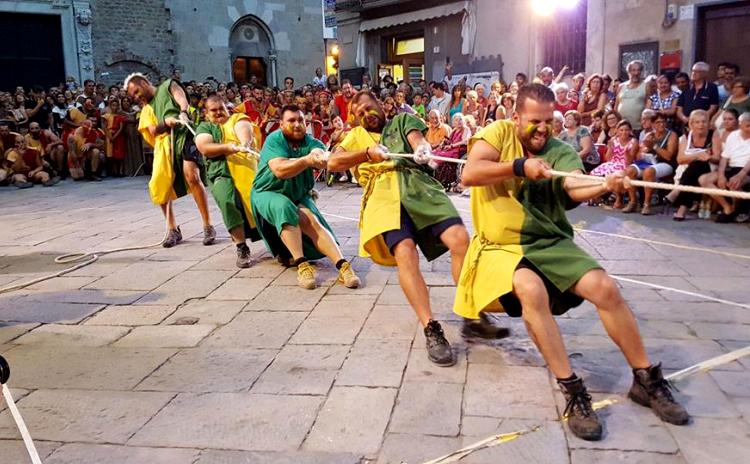 The Historic Palio of Albenga takes place in the homonymous city of Roman from July 20th to 24th 2023, reaching its 13th edition.
First held in 1227, the Palio is a real leap into the past bringing the city back to a medieval atmosphere.
In the first days, the 4 teams that represent the districts of the city (San Giovanni, San Siro, Santa Eulalia and Santa Maria) compete in a series of games such as archery and tug of war. The district that wins the most challenges is declared the winner.
On Monday it takes place the Medieval Dinner
Not only games: the event offers shows inspired by the Middle Age, games with historical settings, music, dances and fights.
INFORMATION
A.P.S. Rievocatori Ingauni
See the website>>>
For more info please send an email>>>
Are you in Liguria?
Why not taste the traditional food of Liguria>>> and taste its excellent wines>>>
More Information >>>