Liguria by bike: the Forts of Genoa and further tours
Guided tours for everyone for an unusual experience of Liguria. All the year round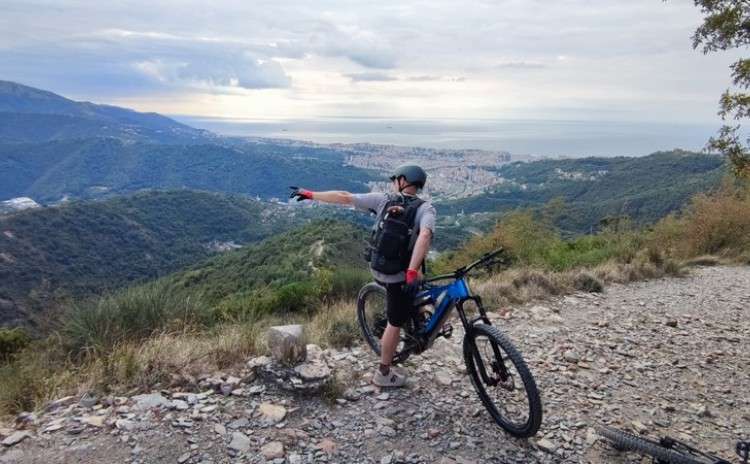 Liguria is an Italian region to be discovered all year round.
Discovering it by bicycle, even with an electric bike, allows experience Liguria by having a different and unusual point of view.
Seifuori (being outside) is a Ligurian agency that offers interesting experiences and multiple itineraries with breathtaking views and tasty stops offered by local producers,
All of them are mainly suitable for everyone and electric bike are also on disposal.
Some examples:
– Tour and wine tasting in Cinque Terre (suitable for all levels)
The Cinque Terre are a famous area, but only those who live there really know it. The route winds between Corniglia and Manarola and passes through a splendid vineyard where you can taste the local food and wine.
– Tour of the Forts of Genoa with an E-MTB (suitable for all levels)
This is a unique experience along the ancient walls and forts that defended the city of Genoa. The city wall around Genoa is the longest in Europe and dates back to the first half of the 1600's. The bicycle route runs along the paths that connect the forts above wooded slopes. Stops are planned to admire the sea view
– Portofino tour with E-Bike (suitable for all levels)
The tour starts along the ancient Via Aurelia towards the Ligurian Riviera. After crossing Recco (famous for its cheese focaccia) the next step is in Ruta di Camogli, from which it is possible to admire a breathtaking panorama. Once reached the top, the descent begins to join the magical Portofino. On the way back, the route crosses the small and charming bay of Paraggi.
NOTE
To see a complete list of Seifuori tours see the website>>>
For cyclists who want to get around independently, Seifuori also offers bikes for hire.
Tours are available all year round.
For information:
– call Seifuori +39.351.552.5365
– send an email>>>
– visit the website>>>
cover photo: the path of the Forts of Genoa
More Information >>>