Vivian Maier, a rediscovered photographer – Genoa
June 23rd – October 8th the exhibition dedicated to the American "Nanny Photographer"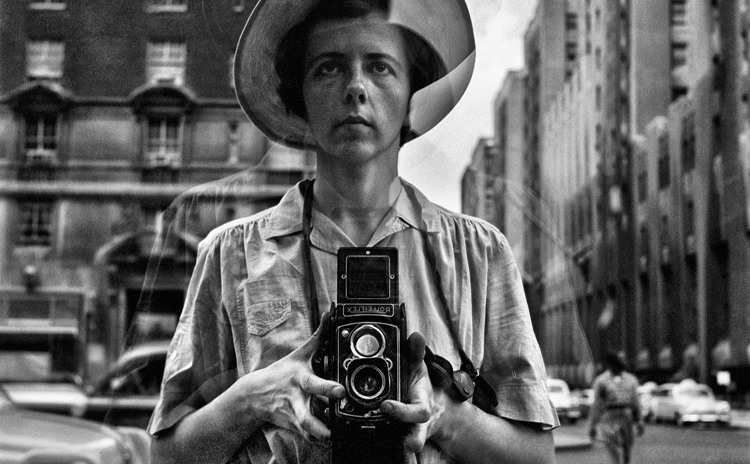 From June 23rd to October 8th 2017 Palazzo Ducale in Genoa hosts at Abbots Loggia the exhibition "Vivian Maier – A rediscovered photographer"
The exhibition collects and displays 120 white and black photos of 50's and 60's, a section of colored images of the 70's, and 8 video clips which are useful to understand the way within the artist used to approach her subjects.
Vivian Maier, born in 1926 in New York, grows up in France and comes back in New York in 1951 where she finds a job as a babysitter in different families. In 1956 she moves in Chicago where she lives until her death (2009) working, until her age allowed her to do it, always as a babysitter. Also for this reason Vivian Maier, besides being the first "street photographer" is also known as the "nanny photographer".
Vivian never left home without her camera on her neck and she compulsively takes photos with her Rolleiflex or Leica collecting an incredible quantity of films. Her pictures have never been displayed nor published when Vivian Maier was still alive, and most of the films weren't developed yet.
The gigantic archive was placed in her house, but in 2007 it was confiscated for non-payment rent and it ended up in auction. When Vivian Maier passed away, the house was discovered and bought by John Maloof, a young estate agent passionate of collectionism, who developed the films and let the world know this extraordinary photographer.

The photographic production by Vivian Maier available nowadays counts about 120.000 negatives, and it includes also films in super 8 and 16 millimeters, registrations, notes and other documents.
The exhibition is produced by Civita Mostre, realized by Chroma Photography in collaboration with Fondazione FORMA per la Fotografia and taken care by Anne Morin and Alessandra Mauro.
Photo source: press office of Palazzo Ducale
© Vivian Maier/Maloof Collection, Courtesy Howard Greenberg Gallery, New York.
More Information >>>