2019-2020 season at Teatro alla Scala – Milan
SEASON 2020. Operas, ballets, concerts for the new season of one of the most famous opera houses in the world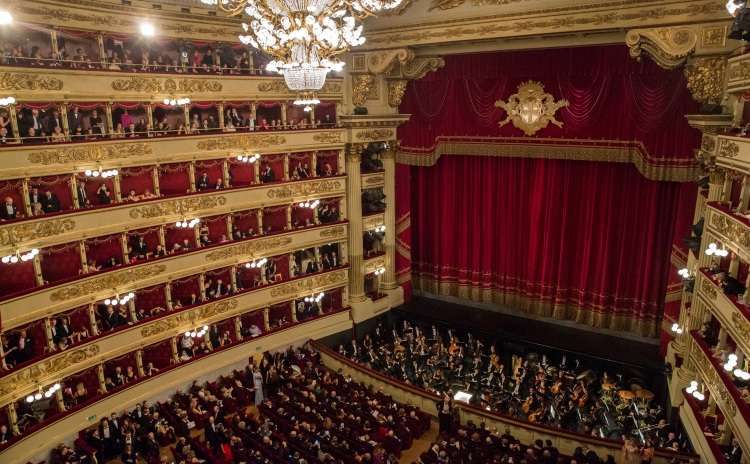 As per tradition, December 7th, 2019, is the starting day for the season at Teatro alla Scala in Milan, which this year opens with Giacomo Puccini's "Tosca" directed by Riccardo Chailly.
From September 2020 shows and concerts resumed at Teatro alla Scala.
The program includes 3 opera titles, 2 ballets, symphonic concerts and singing recitals.
Check the updated 2020 program>>>
The Teatro alla Scala is one of the most important opera houses in the world and a debut at La Scala is for artists, singers, dancers, conductors, at the same time a consecration and a test of their abilities.
For all music and dance lovers, it has become the Opera House par excellence and a point of reference where it is mandatory to go at least once in a lifetime.
The inauguration of the season is on December 7th, a particularly significant day for Milan because it is the patron saint Ambrogio's day, and the inauguration evening became one of the most important cultural and social events of the Milanese and Italian life.
The first performance staged at the Teatro alla Scala was the opera "Europa" by Antionio Salieri in 1778.
Look at the calendar >>>
Go to the Facebook page of Teatro alla Scala >>>
Next to the theater, there is also the Museo del Teatro alla Scala which preserves testimonies and objects that allow us to understand and reconstruct the history of theater from antiquity to the present: costumes, scenographic sketches, letters from composers, portraits, musical autographs, and ancient musical instruments.
The Museum can be visited and opened all year.
Go to the page of the Teatro alla Scala Museum >>>
(cover photo: ph Brescia and Amisano © Teatro alla Scala)
More Information >>>