The Art of the Brick
1 million LEGO bricks, more than 100 sculptures. An exhibition by Nathan Sawaya in Milan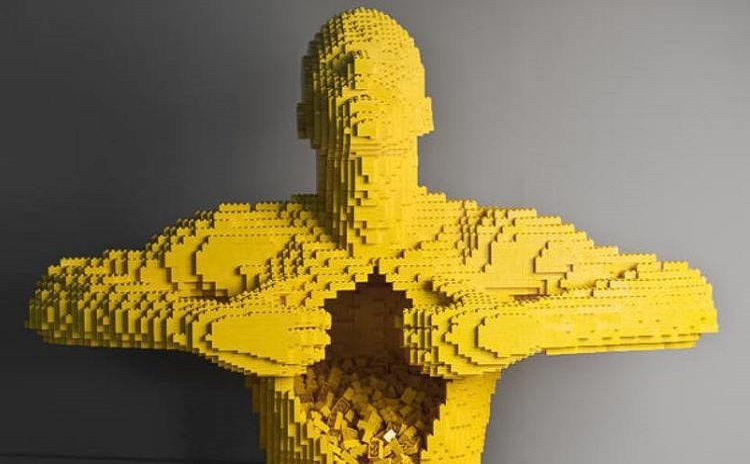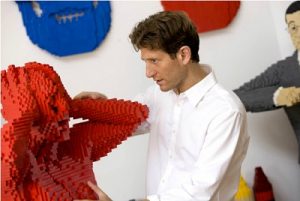 Welcome to the incredible Nathan Sawaya's LEGO® world. The Art of the Brick, a joyful, colorful and a bit unsettling exhibition taking place at Fabbrica del Vapore in Milan from October 11th to January 29th.
The artist used more than one million bricks, creating artworks that make smile and reflect both children and adults.
The exhibition offers the visitor a variety of sculptures: from Rodin's Thinker to a 6-meter dinosaur skeleton built with 80,020 LEGO bricks.
The Art of the Brick has been chosen by CNN as one of the world's 10 must-see exhibitions and has already attracted millions of visitors worldwide in New York, Los Angeles, Melbourne, Shanghai, Singapore, London, Paris and Rome.
It is impossible to resist to a heap of colored LEGO bricks. In the game area at the end of the exhibition, visitors can let their creativity flow having fun with LEGO bricks and DM Comics videogames.
Nathan Sawaya used to be a successful corporate lawyer in New York City. After several years of living life at high speed, he decided to give up everything to devote his time to building sculptures with LEGO bricks, one of his passions when he was younger.
Today Nathan Sawaya has more than 4 million colored bricks in his studios in New York and Los Angeles and exhibits his creations worldwide.
A curiosity: from September 16th to January 17th, the real "Great Wave" by Katsushika Hokusai is on display at Milan Palazzo Reale.
(photos: Facebook page of the event)

More Information >>>