Charlotte Salomon exhibition in Milan
Up to July 25 the paintings of the young jewish girl killed in Auschwitz at only 26 years old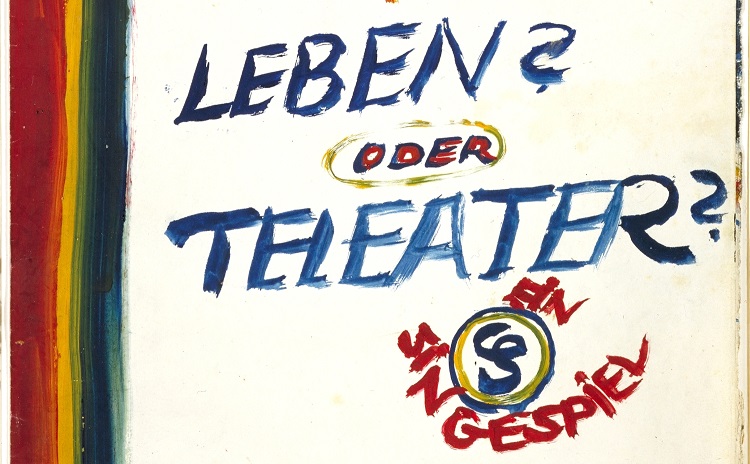 For the first time in Italy at the Palazzo Reale in Milan Charlotte Salomon Art Exhibition, from March 30th to June 25th 2017.
Charlotte Salomon (1917-1943), young jewish girl from Berlin, tells through the artworks the tragedy of her short life, marked by the mother's suicide and the Nazi persecution. She died at only 26 years old, when she was deported in Auschwitz where probably she was killed at the same day of her arrival, since she was also pregnant.
If today we have the possibility to see her works is because, for a prelude of her life, Charlotte Salomon entrusted them to a dear friend. The paintings, around 100, tell about both the family tragedies and the persecutions during the second world war and they are collected under the title Life? Or Theatre?
In the past her artworks were exhibited at the Centre Pompidou and at the Jewish Museum in Paris, at the Royal Academy in London, in Chicago, New York, Tokyo…
In this exhibition around 270 tempera paintings, with some historical photos that illustrate Charlotte's life and what happened during those years. There is also a short video that immerses the visitor in the world of the young girl.
"This exhibition proposes to the visitors the unpublished story sadly known by everyone, which represents a wound in the history of humanity, by revealing for the first time to the public the talent of an unknown artist, who experienced the Nazis' concentration camp until the tragic end" – Filippo del Corno commented, the cultural council member of Milan.
Chrlotte Salomon exibition opening hours
Monday: 14.30 – 19.30
Tuesday, Wednesday. Friday and Sunday: 9.30 – 19.30
Thursday and Saturday: 9.30 – 22.30
Visitors are admitted until one hour before the closing
Tickets
Adult 10 euros
Reduced ticket 8,50 euros (students under 26 years old, groups with minimum 15 people, FAI members)
Reduce ticket 7,50 euros for the Musei Lombardia members and who was the Orticola exhibition ticket
Children from 6 to 14 years old 5 euros
Free entrance for kids under 6 years old
Photos from Civita
More Information >>>