Christmas markets in Milan
Christmas atmosphere in Milan in the center ad around. Remember the safety mask!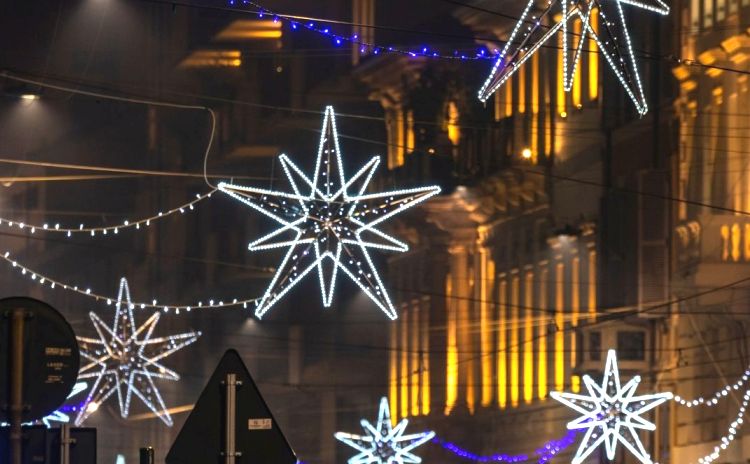 After last year's break, from November 26th, 2021 to January 16th, 2022, the Christmas markets are back in Milan to delight young and old alike but wearing a safety mask that in Milan is compulsory also outdoor.
In town it is possible also to admire several Christmas trees, in Piazza Duomo, Piazza Cordusio, Piazza della Scala, Piazza San Carlo, Piazza San Fedele, Piazza Tre Torri (CityLife), Piazza XXIV Maggio.
Please, be aware that the calendar and opening hours may vary.
Merry Christmas to you all!
– Oh Bej! Oh Bej! Fair (5 – 8 December 2021) Around the Sforza's Castle the oldest Christmas market in Milan from Piazza Castello to Piazza Gadio and Piazza del Cannone. Stand of crafts, food and wine
– Craftsmanship Fair (L'Artigiano in Fiera, 4 – 12 December 2021), the largest covered market-market in Italy in the pavilions of Rho Fiera. World craftsmanship, food and wine and traditional shows.
– Christmas in the Cloister of the Diocesan Museum (11 – 12 December 2021): for 20 years a fair dedicated to Christmas. Food and wine excellences, crafts, workshops, tastings and an exhibition.
– Green Christmas (16 and 17 December 2021) at the Napoleonic Eugenia Foundation via Thaon di Revel 21, the most eco-friendly market in Milan. From clothes to design, a place to find zero waste gifts for a sustainable Christmas
– The Boutique of Red Noses (1 – 24 December 2021), 18th edition of the Christmas market of the Veronica Sacchi Onlus association in via Guanella 11. Fair trade Christmas ideas open every day from 10:30am to 7:30pm. Food specialties and organic products; wines, spirits and craft beers; new and vintage clothing for adults, kids and pets, jewelry, bags, accessories and handcrafted creations, body care products, cosmetics, home accessories, books, juggling and magic tools, games and toys.
– Umberto Veronesi Foundation Christmas Market (12 – 23 December 2021): in via Solferino 19. Traditional handicraft products from all over Italy to support scientific research excellence against cancer
– EMERGENCY home market (26 November – 24 December 2021) in via Santa Croce 19. An area will be reserved for handicrafts from Afghanistan. The funds raised will be used to support all EMERGENCY projects. Open every day from 11am to 8pm. December 24 closes at 2pm
– Christmas markets in Duomo (26 November 2021 – 6 January 2022): the characteristic wooden houses with the Christmas food excellence of the Italian regions and the best Christmas crafts. Over 60 chalets. From 9am to 9pm.
– Christmas in the Darsena area (8 December 2021 – 6 January 2022) along the Navigli canals the magical atmosphere of a Christmas market by the water
– Banco di Garabombo Market (6 November 2021 – 7 January 2022): In Piazza Pagano with the largest Christmas market in Europe. Fair trade with handicrafts, cosmetics, food and wine, textiles, furniture, ceramics.
– Village of Wonders (20 November 2021 – 9 January 2022) at Indro Montanelli Gardens in Porta Venezia. Santa Claus House, the Merry-go-round tree and Christmas attractions, the Elves Market with the typical holidays food, ice rink with an area of over 1,000 square meters.
– Christmas Markets at Bagni Misteriosi (4 December 2021 – 16 January 2022) in via Carlo Botta 18: many unmissable events in a striking location. Giant ice rink, over 80 craft stands and events for children.
WILL YOU SPEND CHRISTMAS HOLIDAYS AROUND ITALY?
See a selection of Christmas events in Italy: markets, Nativity Scenes…>>>
photo source: Municipality of Milan Facebook page