A Life: Lawrence Ferlinghetti – Brescia
Until January 14, the artistic brilliance of the Beat Generation poet.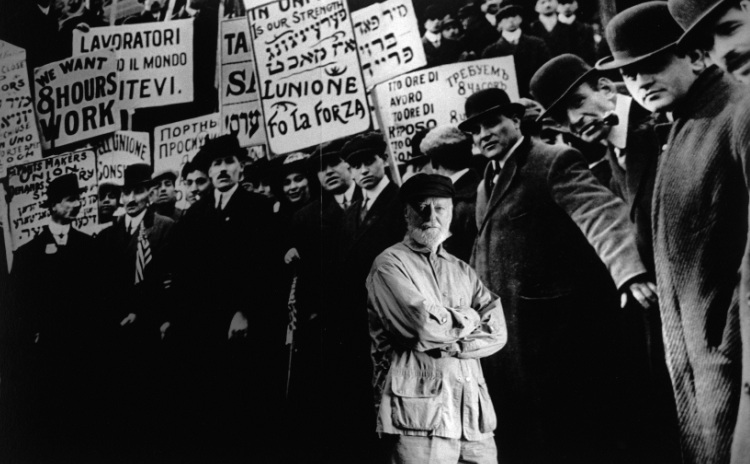 From October until January 14, 2018, Brescia's Santa Giulia Museum celebrates one of the central figures of the Beat Generation movement with the exhibition A Life: Lawrence Ferlinghetti – Beat Generation, rebellion, poetry.
Born in 1919 in Yonkers, NY, to an Italian father from Chiari (Brescia), Ferlinghetti still writes and paints.
The exhibition highlights the importance of Lawrence Ferlinghetti – poet, painter, editor and agitator – within the American literary scene of the Fifties and Sixties, and particularly within the Beat Generation.
In addition to being the author of "A Coney Island of the Mind" (1958), one of the best-selling collections of poetry in the world, Ferlinghetti played a decisive role in the distribution of other Beat Generation writers' works, that he edited and published through his own publishing company, City Lights Bookstore.
The exhibition is divided into 4 sections (War, peace, art; Beat; Commitment; The origins) and develops chronologically.
A Life: Lawrence Ferlinghetti isn't limited to his artistic career, illustrated through a wide selection of drawings and canvases, but it also describes the Beat movement through videos, manuscripts, books, audio recordings, documents, and photos by Ettore Sottsass, Robert Capa, Aldo Durazzi, Larry Keenan, Christopher Felver e Fred Lyon.
A section is dedicated to Fernanda Pivano, translator and critic, who was the first to translate and publish the works of authors such as Allen Ginsberg, Jack Kerouac, William Burroughs, Gregory Corso, Charles Bukowski and Ferlinghetti himself.
The last part of the exhibitions recounts Ferlinghetti's relationship with Italy. The poet discovered his Italian origins when he was in his twenties, and took his real surname – which his father had anglicized upon his arrival in the United States – in 1955.
In 2005, aged 86, Ferlinghetti was finally able to identify his father's birthplace and the house from which he had departed for the New Continent.
A Life is curated by Luigi Di Corato, director of Brescia Musei, Giada Diano, Ferlinghetti's Italian biographer, and art historian Melania Gazzotti.
(photos: exhibition's official website)
More Information >>>