Keith Haring – Exhibition in Milan
From February 21 to June 18 the coloful and dyamic artworks of the American artist.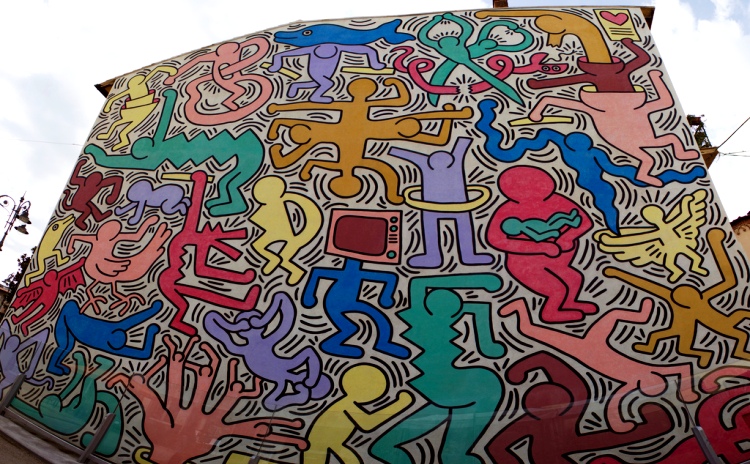 At Palazzo Reale in Milan the Exhibition of Keith Haring from February 21 2017 until June 18 2017.
The exhibition's path is appropriately studied for the visitor to live the happy and colorul world of the American artist who became famous thanks to his characters in movement that embellish the buildings and houses in all over the world.
But who is Keith Haring?  He was born in 1958 and he showed his talent since he was a child, by taking inspiration from Walt Disney's Cartoons. By the time he get to know and developed a passion for the art of Dubuffet, Jackson Pollock, Paul Klee but especially he remained fascinated by Andy Warhol's Pop Art and by Pierre Alechinski's art.
Then he moved to New York where he became a dear friend of Jean-Michel Basquiat (for 5 days the Exhibition is simultaneous with Basquiat's, always in Milan).
He dedicated himself to the graffiti art by working in all America and obtaining success also in Europe. An example of his artwork is Tuttomondo on the wall of Sant'Antonio Convent in Pisa, the last public piece, a symbol and a hymn to life before his death.
Keith passed away in New York in 1990, at only 31 years old. His colorful art and himself remain in many walls of the world full of colorful and dynamic figures.
The exhibition at Palazzo Reale is a tribute to Keith Haring by the city of Milan, almost 30 years after his death.
More Information >>>