Milano Film Festival – Milano
8-10 October 2021. Film festival dedicated to independent cinema and emerging filmmakers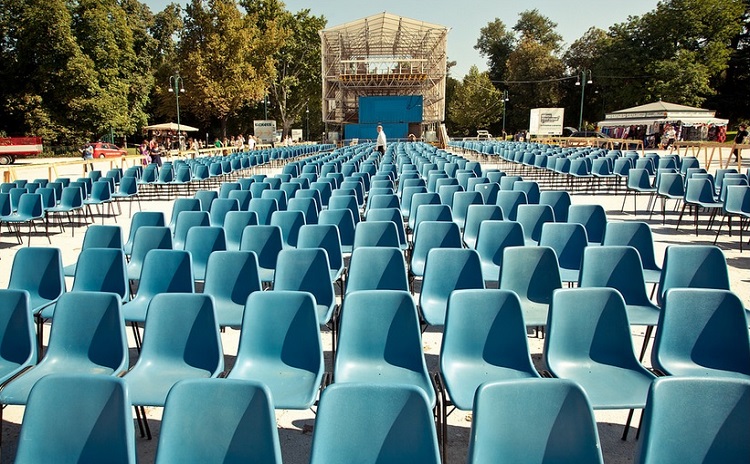 The 25th edition of the Milano Film Festival, also known as MFF, takes place from October 8th to 10th, 2021, at ANTEO Palazzo del Cinema, Piccolo Teatro Studio Melato, and BASE Milano.
This year's artistic director is Oscar-winning director Gabriele Salvatores.
Founded in 1996, Milano Film Festival strives to promote independent films and support emerging filmmakers. Created originally as a competition of local short films, over the years MFF has become an international film festival.
MFF has the task to add value to the independent cinema industry that started to have success in the 80's with the film directors like Gabriele Salvatores himself, Silvio Soldini, Gianluca Fumagalli e Alina Marazzi.
In the first editions of the Milano Film Festival, the participation was restricted to a small group of filmmakers and friends, but by the time the festival has grown up and it became a "talent scout" showcase for that part of international cinema production which isn't connected to business nor to the big distributors market.
Since 2000 new awards' categories have been introduced, such as the "Audience Award" and "The best feature film Award" which has led the way for this type of film and to a greater and definitive success of the festival which today has become one of the major cultural realities in Milan.
With over 100,000 participants every year, MFF is now one of the most important cultural events in Milan. Screenings take place in different places throughout the city: squares, theatres, parks, museums, art galleries.
Milano Film Festival is one of the founding members of Milano Film Network, a network that puts together the experience and resources of Milan's seven film festivals for a cultural offering throughout the year and a series of services for people working in the Italian cinema industry.
ATTENTION 2021, PLEASE CHECK ON THE WEBSITE OR ON THE FACEBOOK PAGE ANY CHANGE OF DATES OR PROGRAM
FROM AUGUST 6TH IT IS MANDATORY TO HAVE THE GREEN PASS OR EQUIVALENT CERTIFICATION
Follow also the Facebook page of the event
(Cover photo: MFF Flickr .  Ph. Delfino Sisto Legnani)
AND AFTER THE FESTIVAL?
See places to visit and other events in Lombardy that you can participate in>>>
And take advantage of the opportunity to taste the traditional food of Lombardy>>> and taste its excellent wines>>>
More Information >>>