Milano Golosa – Milan
14-16 October. Tastings, demonstrations and seminars on Italy's enogastronomic tradition.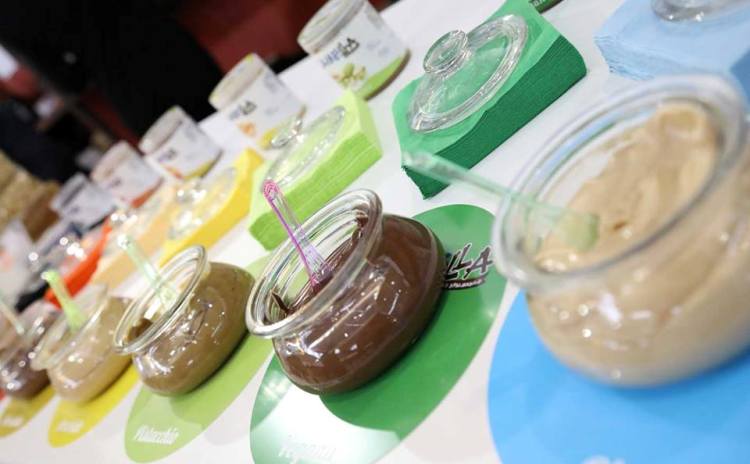 The 6th edition of Milano Golosa takes place at the beautiful Palazzo del Ghiaccio in Milan from Saturday 14th, to Monda, October 16th, 2017.
The three-day event focuses on raw materials and Italian traditional dishes, offering activities such as tastings, cooking demonstrations, classes and seminars.
This year, creator and curator Davide Paolini has decided to honour the solid, convivial "trattoria" cuisine and the Italian sandwich (the so-called "panino") with two new areas: one where Premiate Trattorie Italiane's chefs can prepare their regions' signature dishes, and PaniniAmo, an ode to sandwiches, in partnership with the Italian Panino Academy.
The "Assaggi&Massaggi" ("Tastings&Massages") area is also brand-new; here, on Saturday and Sunday, visitors are able to get relaxing massages, and taste savory and sweet products right afterwards.
Over 200 exhibitors (bakers, pastry chefs, ice cream makers, beer makers, wine makers, etc.) are attending Milano Golosa, making it the perfect occasion to explore Italy's best gastronomic traditions.
For wine enthusiasts, the seminar "B&B Bollicine e Biodinamica" sees the participation of three iconic vineyards representing three different areas in Italy: Cà del Vent in Franciacorta, Cà dei Zago in Valdobbiadene, Fausto Andi in Oltrepò Pavese.
Plus, 5 masterclasses, organised in partnership with WineMi, with tastings of delicious wines from Sicily, Montalcino, Emilia Romagna, Marche, and Aosta Valley.
And starting from 5:30pm on Sunday, a grand tasting of the "father" of all rums, Zafra.
Moreover, for "Fuori Milano Golosa" program, plenty of events are taking place in restaurants and enoteche in Milan's city centre.
Opening times:
Saturday  12pm-8:30pm
Sunday  10am-8:30pm
Monday  9am-5pm
Full program >>>
(photos: event's official website)
Go to the website Milano Golosa – Milan