New York New York – exibition in Milan
Up to September 17th on stage the relationship between Italian art and the USA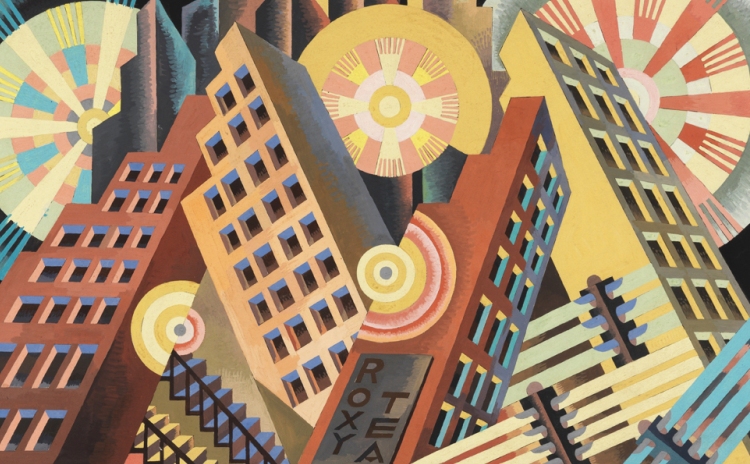 "New York New York. The Italian Art: the rediscovery of America"  is the title of the art exhibition which occurs until September 17th 2017 in Milan at Museo del Novecento in Piazza Duomo and at the Gallerie d'Italia in Piazza della Scala.
150 artworks by Italian artists who spent  period of their life in New York are displayed in the exibition.
The itinerary of New York New York begins at the Museo del Novecento where the works of Giorgio De Chirico, Fortunato Depero (his personal exhibition is ongoing in Emilia Romagna >>> ), Lucio Fontana, Emilio Isgrò, Arnaldo Pomodoro, Mimmo Rotella, are exposed. A section is entirely dedicated to the photographer Ugo Mulas with his project called "New York: art and people" which date back to the period between 1964 abd 1967 with photos taken in the studios of Bernett Newman, Jasper Johns, Robert Rauschenberg, Andy Warhol and Tom Wesselmann.
The second step of New York New York at the Gallerie d'Italia, where the exhibitions organized in the USA dedicated to the Italian Art are recalled, like "XX Century Italian Art" of 1949 at the Museum of Modern Art di New York (MOMA) with works by Boccioni, Balla, Carrà, Morandi…

Schedule
Gallerie d'Italia
From Tuesday to Sunday from 9:30 to 19:30
Thursday from 9:30 to 22:30
Monday closed
Museo del Novecento
Monday from 14:30 to 19:30
Tuesday, Wednesday, Friday and Sunday from 9:30 to 19:30
Thursay and Saturday from 9:30 to 22:30
Info and prices >>>
Photo source: Artibune