Nikola Tesla Exhibition – Milan
Until March 8, 2020, an interactive show also for kids to discover Nikola Tesla's inventions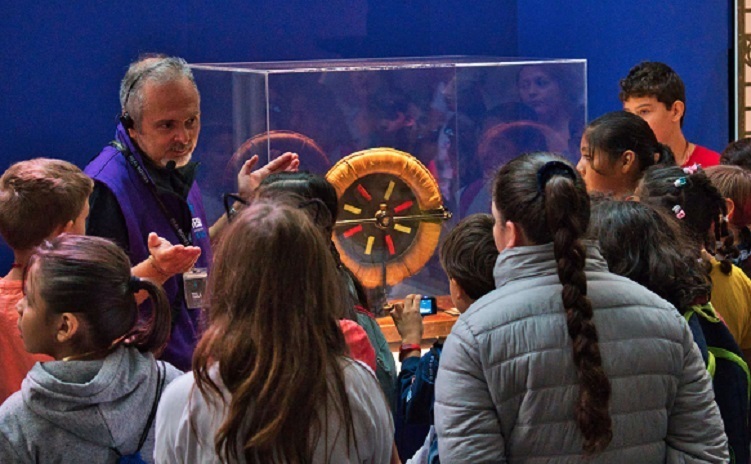 From October 5, 2019, to March 8, 2020, Milan hosts for the first time in Italy and Europe, an interactive exhibit dedicated to Nikola Tesla, the well-known Serbian inventor born in Smilijan in 1856.
Nikola Tesla revolutionized his century with over 300 patents issued by the World scientific community. He is famous for having discovered the Rotating Magnetic Field produced by the alternating current electricity.
His father Milutin was an orthodox priest. As expected at that time, he should have followed his footsteps but after contracting a tremendous illness, Nikola could attend in 1875 the Polytechnic in Graz and then finished his studies in Prague.
In 1886 Nikola Tesla left Europe to go to New York where George Westinghouse bought his patents and developed his projects.
He spent the rest of his life in the United States and died in New York in 1943.
The exhibit, developed by Venice Exhibition in collaboration with Nikola Tesla Museum in Belgrado, takes place in Spazio Ventura XV in Milan and presents Tesla's life and discoveries.
During the visit, people can admire interactive machines inspired by his projects such as Tesla Coil, an electrical resonant transformer circuit generating sparks of electricity similar to lightning, and lots of documents and evidence.
The show also hosts a faithful reproduction of Colorado Springs laboratory where Tesla moved in 1899 and produced artificial lightning, and of the hotel room where he was found dead on January 7, 1943.
With its designs, holograms, interactive machines, multimedia experience and sensors, the exhibit is meant for everyone.
For further information about Nikola Tesla's life, his researches, and his eccentric personality, go to Wikipedia>>>
Opening hours:
– from Monday to Friday
10 am – 7 pm (last entrance at 6 pm)
– Saturday and Sunday
From 9.30 am to 8.30 pm (last entrance at 7.30 pm)
Entrance with fee
Free for kids under 4
Spazio Ventura XV
via Giovanni Privata Ventura 15
Milano  Lambrate
Photos from the official website of the event
More Information >>>