The world of Banksy – Milan
Up to May 15th, 2022. Over 130 works by the most famous street artist in the world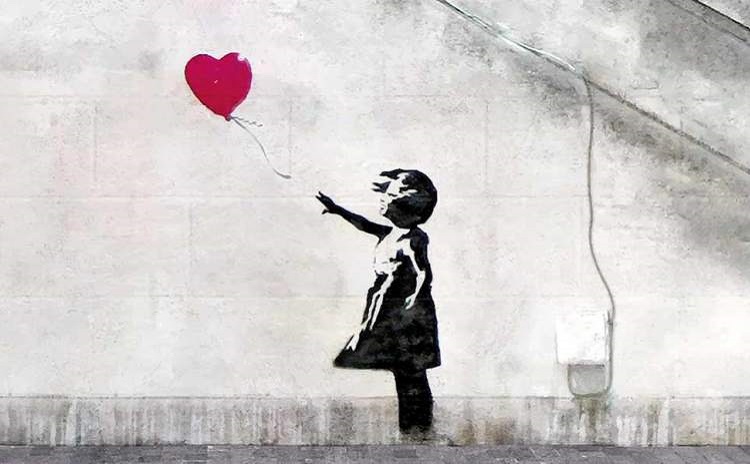 From December 3rd, 2021 to May 15th, 2022, "The world of Banksy, the immersive experience", comes back at Milan Central Station in a much larger space than that of the spring exhibition at the Teatro Nuovo.
Banksy, the English street artist active since the '90s, has become the most famous contemporary graffiti artist, despite the fact that he has always kept his identity hidden.
His eccentric and incisive works are designed to make people reflect on the society in which we live; they are a symbol of struggle and protest in a world where economic interests prevail over what should be the good of the community.
In the exhibition itinerary, visitors can admire over 130 works distributed in the magnificent space of the Mosaic Gallery inside the Milano Centrale station.
The reproductions of graphic murals will allow visitors to rediscover the Girl with the Balloon, the Flower Launcher, the Mobile Lovers and many other works by Banksy.
The new staging features more than 30 new works never exhibited before, including "Ozone Angel", "Steve Jobs", "Napoleon" and "Waiting In Vain".
And next to the most iconic masterpieces "Flower Thrower" and "Girl with Balloon" there is also a special video section that traces the history and the social message of the murals created by Banksy on streets, walls and bridges all over the world.
In 2010, along with Lady Gaga, Obama, Robert Pattinson, Sir Elton John and Prince, Banksy has been named one of the most influential people in the world by Time Magazine.
Banksy has always been against the commodification of art so, as the organizers specify that also this exhibition is strictly unauthorized by the artist.

USEFUL INFORMATION
Admission fee (cheaper ticket during the week)
Tickets can be purchased online >>>
Opening time
Tuesday to Friday: 11am to 8pm (last admission 7pm)
Saturday and Sunday: from 10am to 8pm (last admission at 7pm)
Closed on Mondays
EXTRAORDINARY OPENINGS: Monday, December 6th, 20th, 27th 2021, and Monday January 3rd, 2022
EXTRAORDINARY CLOSURES: Friday 24th December 2021, Saturday 25th December 2021, Friday 31st December 2021
GREEN PASS or equivalent certification, Safety MASK, and respect for the INTERPERSONAL DISTANCE of at least 1 meter are mandatory.
Always CHECK on the event website or Facebook page for any change in dates or opening times
Photo from the world of Banksy website
——–

AND AFTER THE EXHIBITION?
See further events or exhibitions in Milan >>>
More Information >>>