Toulouse-Lautrec: The Fleeting World – Milan
Toulouse-Lautrec's artistic brilliance at Palazzo Reale from October 17th to February 18th.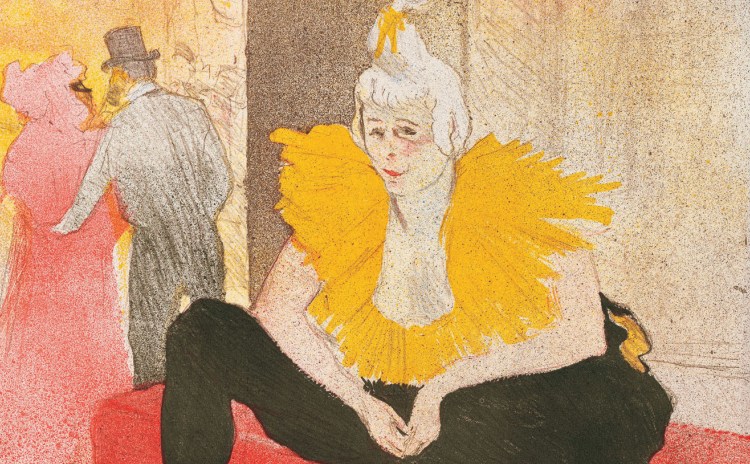 From October 17th, 2017 to February 18th, 2018, Palazzo Reale in Milan celebrates Henri de Toulouse-Lautrec (1864-1901) with an extensive monographic exhibition highlighting his artistic brilliance and prolific journey.
The exhibit is organised in partnership with the Musée Toulouse-Lautrec in Albi, that houses the largest Toulouse-Lautrec collection in the world, and it displays over 250 of the artist's works: 35 paintings, litographies, etchings, 22 prints and posters.
Toulouse-Lautrec's artistic production ranges from paintings to etchings, from illustrations to posters, real previews of the upcoming advertising industry. Without ever joining and adhering to a particular art movement, he succeeded in shaping a new realism, that accurately portrays the hectic world and decadence of Paris at the end of the century. Sure enough, cafes, cabarets and shady restaurants "à la" Moulin Rouge, so Bohemian Paris' nightlife, are the subjects of Toulouse-Lautrec's first paintings and famous posters.
Palazzo Reale's exhibition project is split into different sections, in order to outline the bohemian artist's stylistic evolution in all its phases, from painting to graphic design, with a particular focus on his profound knowledge of Japanese prints and his passion for photography.
"The Fleeting World" is curated by Claudia Zevi and Danièle Devynck, director of the Toulouse-Lautrec Museum in Albi.
Opening times:
Monday  2:30pm-7:30pm
Tuesday, Wednesday, Friday and Sunday  9:30am-7:30pm
Thursday and Saturday  9:30am-10:30pm
Last admission one hour before closing time.
More Information >>>