Duke's Winter Feast and Nativity Scene – Urbino
7-8 December 2019. Christmas atmosphere in the cradle of the Italian Renaissance.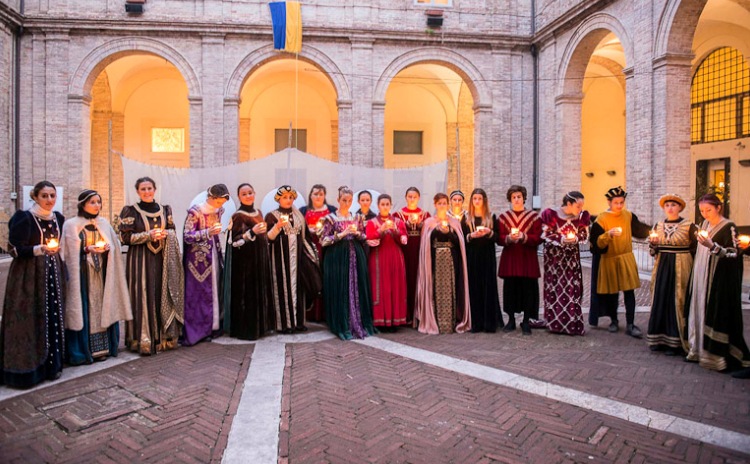 The Duke Winter Feast, at its 9th edition, takes place in the town of on Saturday, December 7 and Sunday, December 8, 2019.
The 9th edition of the "Festa del Duca d'Inverno" takes place on Saturday 7 and Sunday 8 December 2019 in the center of Urbino, a magical place and one of the best expressions of the Italian Renaissance.
The festival hosts craft and crib art markets, gastronomic, cultural and recreational initiatives, concerts, Christmas songs…
All around artisans, merchants, musicians, archers, nobles, ladies and knights are involved in historical re-enactments and parades, music, drums and fire shows, that fill the whole city of Urbino with joy and liveliness.
Special areas dedicated to children
The Renaissance Living Nativity scene (the only one in Italy) is located in the basement of Palazzo Ducale.
(photos: website of the event)
More Information >>>