Winter Duke Festival – Urbino
8-9 December. Christmas atmosphere in the cradle of the Italian Renaissance.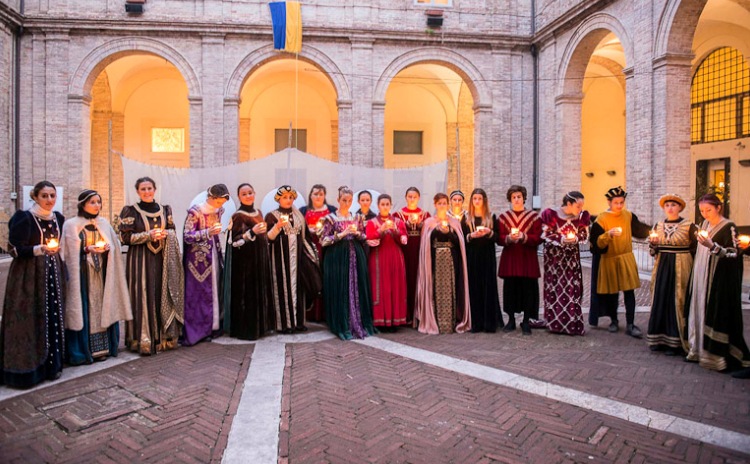 The Winter Duke Festival, now in its 7th edition, takes place in the town centre of Urbino on Saturday, December 8 and Sunday, December 9, 2018.
The Renaissance Nativity Scene, the only one in Italy, is hosted in the evocative basement of Palazzo Ducale, and it represents the famous "Adoration of the Magi" by Italian painter Perugino. Around it, artisans, merchants, musicians, archers, aristocrats, ladies and knights animate this magical place, one of the greatest expressions of the Italian Renaissance.
Piazza della Repubblica hosts the Renaissance Market, while tournaments, workshops for children and historical games take place in the courtyard of Collegio Raffaello.
Palazzo Nuovo, beautiful palace in the centre of Urbino, hosts exhibitors and sellers of antiques, jewellery, handcrafted nativity scenes, antique furniture, and so much more.
Plus: historical reenactments and parades, fire shows, music and activities for children to liven up the town centre.
(photos: website of the event)
Go to the website Winter Duke Festival – Urbino